Amazon Announces Coins, A Virtual Currency For The Kindle Fire
Today Amazon announced plans to bring a new virtual currency it calls Amazon Coins to Kindle Fire users in May.
Amazon wants Kindle Fire users to use the new Coins virtual currency to buy apps, games and in-app purchases on the Kindle Fire. The currency won't affect users who don't have a Kindle Fire, as other media such as Kindle books, movies and music will still use real money.
Amazon Coins will roll out in May of this year, and Amazon wants developers to submit apps by April 25 so they reach the Amazon Appstore in time for the release of Coins. From the press release it sounds like current apps and games will automatically switch over to use Amazon Coins when the rollout starts.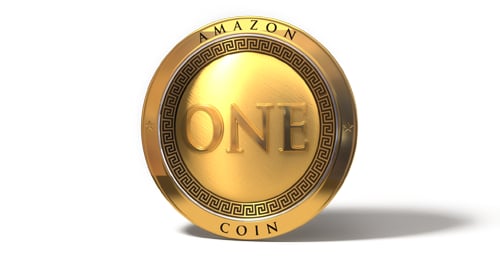 To help kickstart the new virtual currency Amazon will give out tens of millions of dollars worth of Coins to users. Those users can spend their coins on any apps or games in the Amazon Appstore they want. Amazon hopes that giving out free virtual currency will help spur users to spend more money on apps and games on their tablets.
According to Amazon's developers FAQs each Amazon coin will cost one cent. It's easy for users and developers to convert from real money tot he virtual currency, because it's essentially the same. An app that currently costs $1.99 will cost 199 Amazon Coins after the virtual currency rolls out.
Amazon's virtual currency is easier to convert than Microsoft's Microsoft Points system which costs $1 for every 80 points (though users can only buy points in intervals of $5). It sounds like just an extra hoop to jump through in order to buy apps and games. Users will have to use U.S. dollars to buy Coins to buy an app.
Unless Amazon uses its 1-Click button to automatically charge users for the number of coins they need for each app the virtual currency seems unnecessary at best.