Amazon Black Friday 2014 Deals: What to Expect
The Amazon Black Friday 2014 deals start well before November 28th. In fact the Amazon Black Friday 2014 sales start to ramp up on Saturday November 1st, but not to the same level as we'll see later this month.
Many consumers flock to Walmart Black Friday 2014 deals, but Amazon is another favorite retailer that typically delivers large discounts on popular items like HDTVs, computers, games, and other gadgets and electronics. Instead of standing in line or waiting for one or two days of deals Amazon offers online deals each day that only last for a limited time.
Here is an early look at what you can expect from Amazon Black Friday 2014 deals and sales. You won't see an Amazon Black Friday 2014 ad, and you might not even see announcements for many of the deals if you don't know where to look. We'll share what types of deals to expect from Amazon, when the Black Friday 2014 sales start and where to go to make sure you learn about the Amazon Black Friday 2014 deals as soon as they are made available.
After covering Black Friday for years online and in stores, this is what we expect to see from Amazon during Black Friday 2014.
Amazon Black Friday 2014 Deals
Amazon Black Friday 2014 deals are as widespread as those at Walmart, with savings on HDTVs, gaming, stereos, home goods, toys and much more. You can count on Black Friday sales across all the Amazon departments.
Many times the Amazon Black Friday deals last just minutes, especially when the discount is higher than you see throughout the year.
Amazon is already teasing deals on a new TV, tablets, smartphones, electronics, toys and more. The deals start soon, but the main event is a full week in late November. Amazon invites customers to stay tuned, "Whether you're on the hunt for the perfect jacket, or a new TV, don't miss out on our hottest deals and discounts during Black Friday Deals Week."
When do Amazon Black Friday 2014 Deals Start
The Amazon Black Friday 2014 sales start on November 1st. Amazon announced that they will add one more deal of the day, bumping it up to two big deals every day from November 1st to December 22nd.
Even though the deals start on November 1st, similar to Walmart's early Black Friday 2014 deals, the bigger savings arrive later in the month with Lightning Deals.
It's tempting to jump in and get started shopping, but keep in mind that you may see better deals in the coming weeks.
Amazon Black Friday 2014 Lightning Deals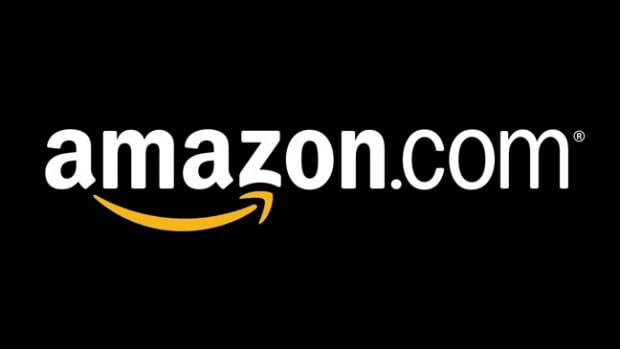 The real appeal of Amazon Black Friday deals are the lightning deals, which start throughout the day and last until a set amount of the item is sold out. These deals are where you start to see 50% or more off of hot items and gifts.
We don't know what the Amazon Black Friday lightning deals will offer to buyers, but as the time approaches Amazon will offer times and details about deals. Sometimes we'll see the specific deal information before it goes live and other times it will only be a hint at what the deal is. You need to add the item to your cart and checkout within a specific time to secure the deal.
Amazon spokeswoman Julie Law tells CBS news that Amazon will increase the frequency of lightning deals to every 10 minutes for the week of Black Friday. 
Amazon Black Friday 2014 Deals to Look For
Three key areas for Amazon Black Friday deals are HDTVs, Smartphones & Laptops and Video games.
Last year Amazon Black Friday HDTV deals ranged from 32-inch to 65-inch with prices from $98 to $1,297. The wide range of prices includes off brand and name brand HDTVs. Consumer Reports expects 60-inch 1080P HDTVs to average $688 this year, which is something we expect from Amazon. We could also see big deals on 4K TVs or Ultra HD TV sets.
We're already seeing $50 off the Xbox One at Amazon and we expect some type of Lightning PS4 Black Friday deals from Amazon that could drop the price $50 to $60 for limited times. You can also count on half price recent releases for the PS4 and Xbox One, plus $10 to $20 off new releases that arrived in November like Call of Duty: Advanced Warfare or Assassin's Creed Unity. We may even see Madden 15, FIFA 15 and other Xbox One, Xbox 360, PS3 and PS4 games for $25.
Don't look for any iPhone deals from Amazon, but you'll certainly see many Android smartphones on sale for as little as a penny on contract. The Galaxy S5, HTC One M8 and LG G3 are potential targets — and we may see some good Galaxy note 4 deals.
Last year Amazon revealed their Black Friday deals a week before Thanksgiving, so you can count on specific Amazon Black Friday 2014 deals around November 20th.
Where to find Amazon Black Friday 2014 Deals
Amazon offers a wide range of options to stay on top of the Black Friday 2014 deals. Your best bet is to use social media and email alerts to know what deals will go live when.
You can shop Amazon Black Friday 2014 deals from your phone or tablet, so even if you need to buy something during Thanksgiving dinner, it should take seconds before you're back into the stuffing.