5 Amazon Black Friday Deals to Watch For
Amazon's Black Friday deals run all week, and the online only company is known for aggressively discounting products on Thanksgiving and Black Friday to meet and beat the Black Friday deals at competing stores.
Because there is no Amazon Black Friday ad prepared in advance, Amazon often mimics the deals at Best Buy, Target and Walmart, pushing some of the best Black Friday deals on technology and video games.
Amazon's Black Friday deals come and go quickly, so it's important to stay tuned for the best deals. Below are the best ways to follow Amazon Black Firday deals and what items we expect to go on sale on Amazon during Black Friday 2012.
Where to Find Amazon Black Friday Deals
Amazon's Black Friday deals show up most often as Lightning deals or Gold Box deals. These discounts last for a set period of time or for a specific amount of time or until a deal is claimed by a set number of shoppers.
Users can see these deals on the Amazon Black Friday page. By changing categories, it's possible to see the best deals for technology, photography or HDTVs. These deals expire quickly, so be ready to buy when one arrives.
The upcoming tab allows users to see which deals are on the way. Some Black Friday Lightning deals will include all the details, others just a teaser and a time.
Shoppers can also sign up for Amazon deals e-mails to get email alerts for upcoming Black Friday deals.
Mobile users can follow @amazondeals on Twitter for up to the minute Tweet alerts for specials and deals. The Amazon Mobile app for iPhone, iPad and Android also offers access to the Lightning Black Friday deals and other Amazon Black Friday deals.
Amazon Black Friday Deals to Watch For
There is no leaked Amazon Black Friday ad to look over on Thanksgiving day, but there are several categories and deals we expect to see Amazon focus on for Black Friday 2012.
The Kindle Fire and Kindle Fire HD
The Amazon Kindle Fire and Kindle Fire HD are popular tablets for Black Friday sales at retailer like Staples and Walmart, and we expect that Amazon will respond with a limited time sale on the Kindle Fire for Black Friday.
We don't expect that Amazon will cut prices too much since the company doesn't make a lot of money on the tablet sale, but look for a Lightning deal on the Kindle Fire and Kindle Fire HD that cuts $20 to $30 off the price.
Xbox 360, PS3 and Wii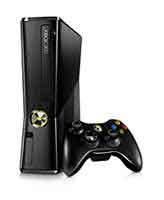 Amazon is also expected to offers Black Friday Xbox 360, PlayStation 3 and Wii deals on Thursday and Friday, just don't look for any Wii U deals.
Amazon will likely drop the price of the Xbox 360 + Kinect Holiday bundle down to $199 or lower for a limited time on Black Friday, $50 off the current price.
The PlayStation 3 deals on Amazon will likely drop down to $199, and the Nintendo Wii could drop to near $100.
We could also see deals on the PS Vita and the Nintendo 3DS, with prices of $199 and $149 respectively.
Video Game
Another popular Black Friday deal on Amazon in the past has been video games. Some of the Lightning deals on Black Friday 2012 will certainly offer $10 to $20 off new games for the Xbox 360 and PlayStation 3.
We could see games like Madden 2013 go as low as $29.99 and popular games like Halo 4 could hit $39.99 for a short period. It's less of a sure thing, but Call of Duty: Black Ops 2 could also show up as a limited time deal at Amazon.
Expect to see many video game deals on older games for the Wii, PS3 and Xbox 360.
DSLR Black Friday Deals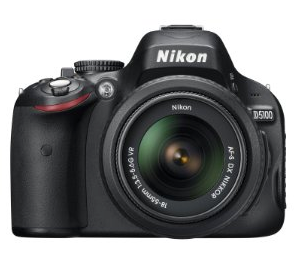 Amazon is also a good place to look for DSLR Black Friday deals and discounts on point and shoot cameras.
Amazon already offers the Nikon D5100 DLSR camera for $546 or for $446 for the body only. This camera includes a swivel 3-inch display to line up photos and use while shooting video.
There are a number of other Black Friday camera deals on Amazon right now, and the potential for Lightning deals on Friday that cut the price of cameras further.
HDTV Black Friday Deals

While it may be tempting to line up for an HDTV Black Friday deal at Walmart or Best Buy, Amazon is a great alternative and offers free or cheap shipping on most HDTV models.
Amazon is already offering a number of Black Friday HDTV deals online through the week, and we'll likely see Lightning deals for the biggest discounts on Thanksgiving and on Black Friday.
Like most retailers, look for savings on LED HDTVs, as well as cheaper models without LED backlighting.
For more savings, check out the best Apple Black Friday 2012 deals and our Black Friday 2012 coverage.

As an Amazon Associate I earn from qualifying purchases.