Amazon Spills iPhone 7 Details Before Apple Announces the iPhone 7
Amazon inadvertently introduced the iPhone 7 to the world before Apple's official iPhone 7 event kicked off this morning. While Apple's audience was listening to music, Amazon put up an iPhone 7 landing page that showed off the iPhone  7 and accessories made specifically for the iPhone 7.
Apple's partners obviously need lead time to build compatible products and prepare their marketing materials, but they are sworn to secrecy. While numerous iPhone 7 details have been rumored and leaked over the past several months, this is the first official marketing material we've seen promoting the iPhone 7.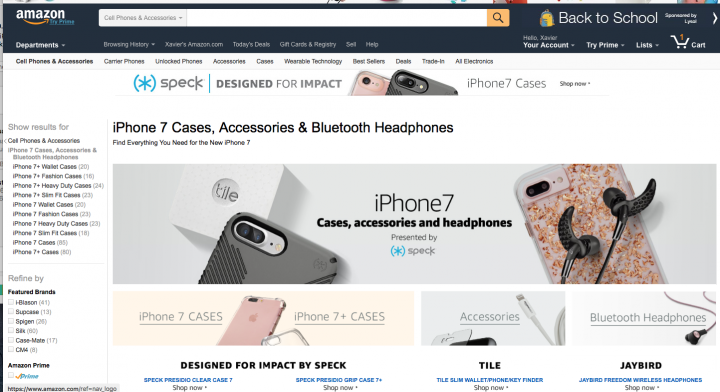 It appears Amazon mis-timed the launch of its Amazon iPhone 7 accessories page to the beginning of Apple's press conference rather than when the iPhone 7's actual announcement time. Apple typically saves the iPhone announcement towards the end of its annual event.
The Amazon iPhone 7 splash page reveals a lot of details about the new phone, which will put a damper on the official announcement, set for later this morning.
We can clearly see in Amazon.com's (now taken down) iPhone 7 landing page that all iPhone 7 models will have dual cameras. Dual cameras will provide higher dynamic range, more focusing options and enable other photo and video modes that Apple's yet to unveil.
Obviously, the iPhone 7 name is officially the iPhone 7. However, at least some Apple marketing is showing it as iPhone7 (with no space).
 Some iPhone watchers guessed that Apple could recycle the number 6 or get rid of the numbering system all together, just like it has for Mac OS. In the past, Apple marked new versions of its software with numerals, before landing on OS X and sticking with the roman numeral version of 10 for years.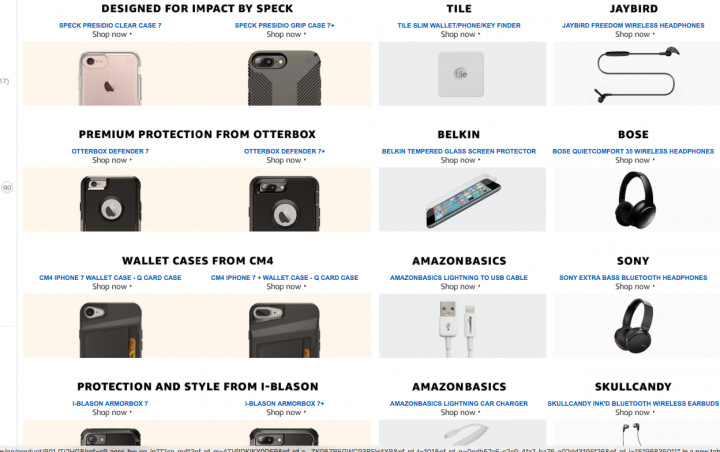 Perhaps the most controversial item on the Amazon iPhone 7 landing page is that it only has Bluetooth headsets. That shows that Apple has indeed done away with the headphone jack. The ubiquitous  image of dangling white cords is about to be delegated to the history bin.
Read: Best Bluetooth Headsets
Amazon and Apple of a contentious relationship of sorts. While Apple and Amazon are partners in some regards, Amazon refuses to sell Apple TVs, favoring its own streaming devices. While Amazon does sell physical products through its iOS apps, it does not sell eBooks, movies or other digital goods through its apps so it can avoid forking over 30% of those sales to Apple.
Taking the wind out of Apple's iPhone 7 sails and spoiling Tim Cooks big unveiling will likely sour Amazon and Apple's relationship, or at least cost some Amazon employees their jobs.

As an Amazon Associate I earn from qualifying purchases.