Amazon Echo vs Google Home: Alexa or OK Google?
Google joined the Amazon Echo with their voice activated speaker called Google Home. We pit Amazon Echo vs Google Home in a feature-by-feature comparison to help potential buyers decide which one they should buy. In our Amazon Echo vs Google Home comparison, we focus on the physical design, the user interaction and, finally, the price.
What Amazon Echo and Google Home Do
The Amazon Echo and Google Home do about the same thing: listen for user voice activation and do predefined tasks. Here's a list of things both can do for the user:
Offer audio feedback
Search for information like weather, traffic information, news and sports
Play music or other audio
Control home automation
Connect to third-party services
If you've watched shows like Star Trek: The Next Generation, then think of Amazon Echo or Google Home as the seemingly all-knowing Computer. Obviously, they're not as advanced as the fictional Computer, but we had to start somewhere.
Which Echo Are We Comparing?
Before we go too far, Amazon Echo has been around longer and actually offers three products whereas Google launches with just one device.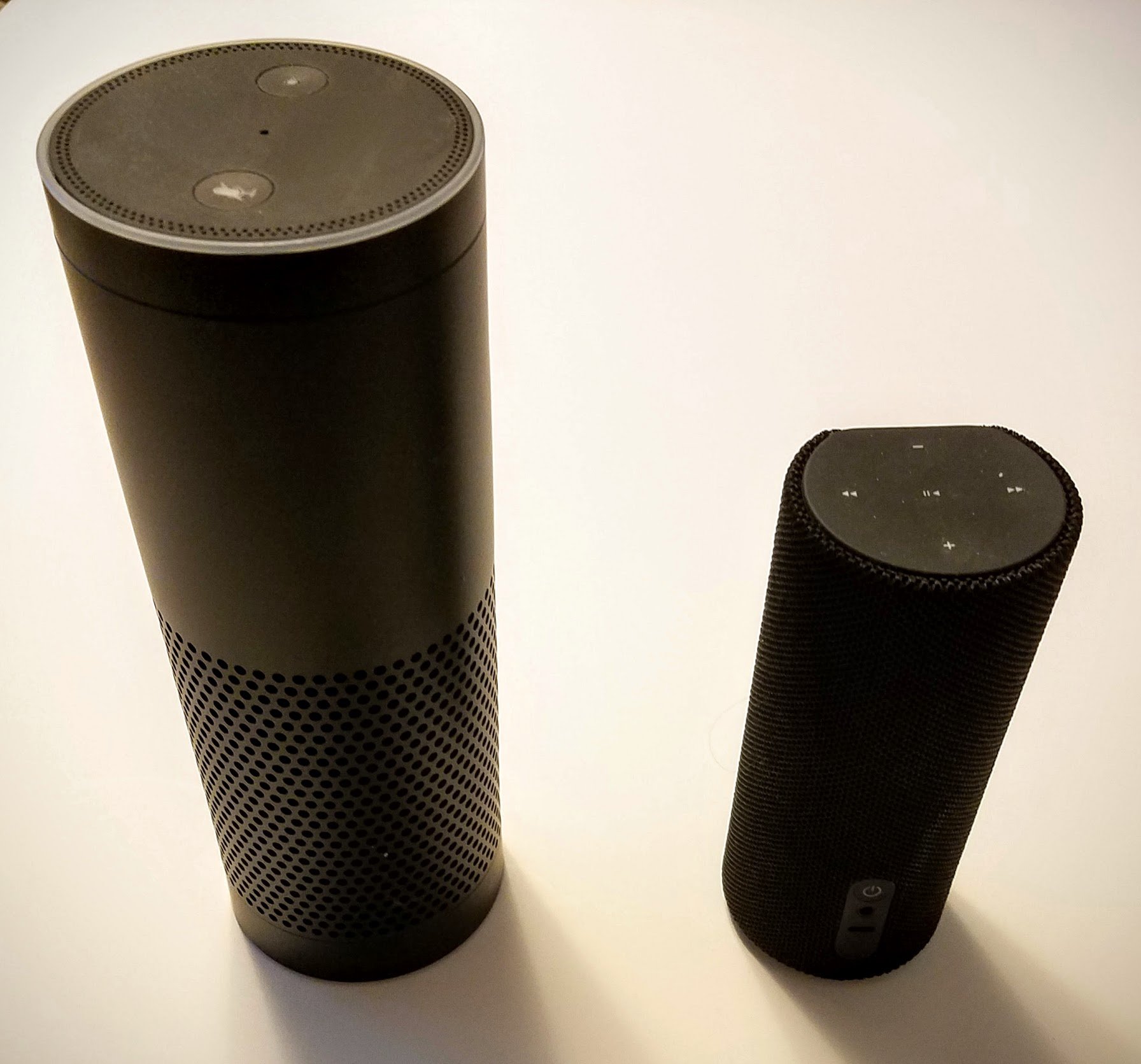 The Amazon Echo, the Amazon Tap and the Amazon Echo Dot all share similar functions but come with different physical designs. They're all cylindrical devices with an array of microphones listening for the user's commands or questions. However, the original Echo compares most favorably to the new Google Home because both plug into an AC outlet, connect to Wi-Fi and sit stationary in the home or office waiting for commands or questions.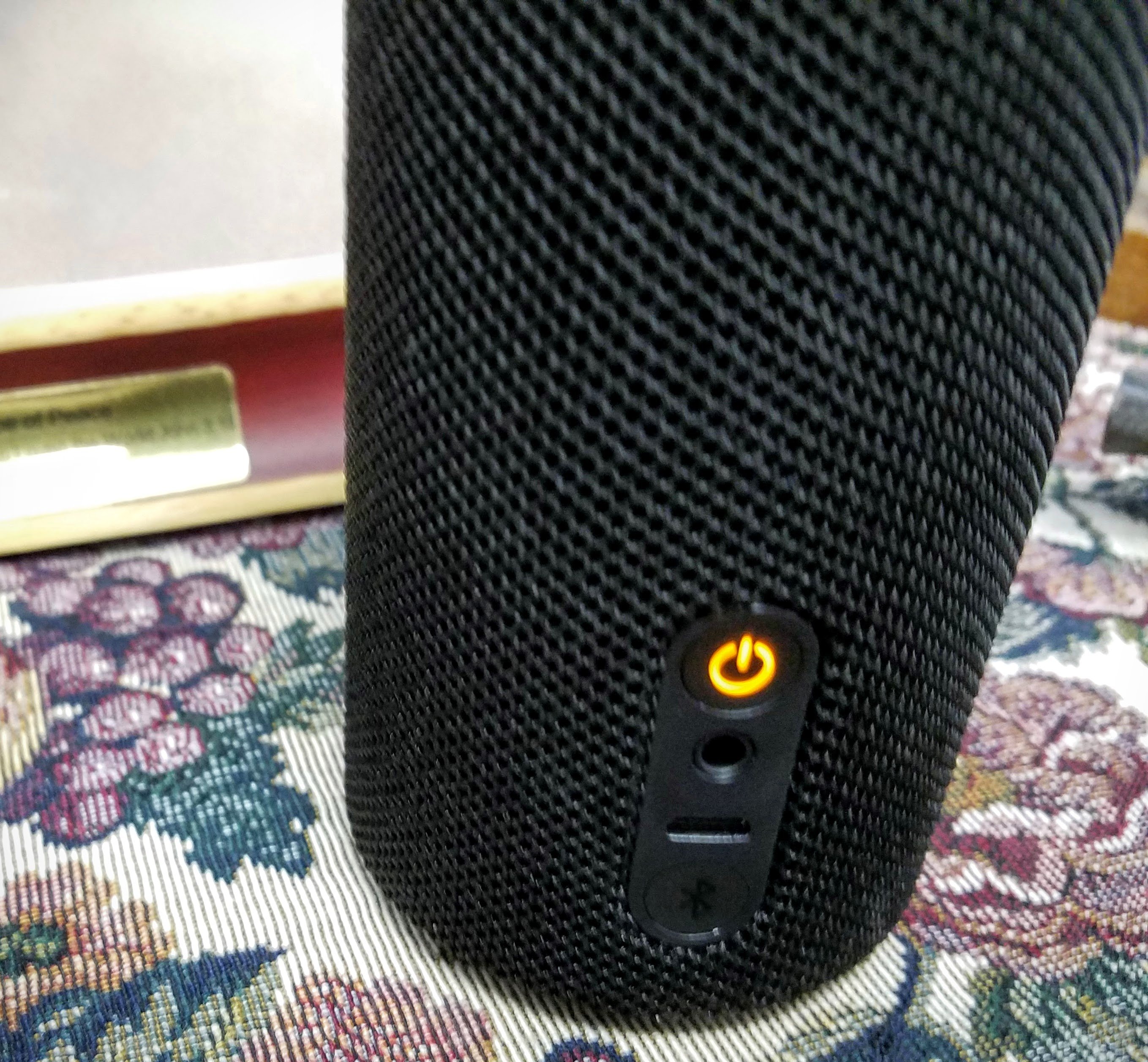 The Amazon Tap has a built-in battery and looks like an Echo, but it's smaller. The user has to press a button before the Tap listens.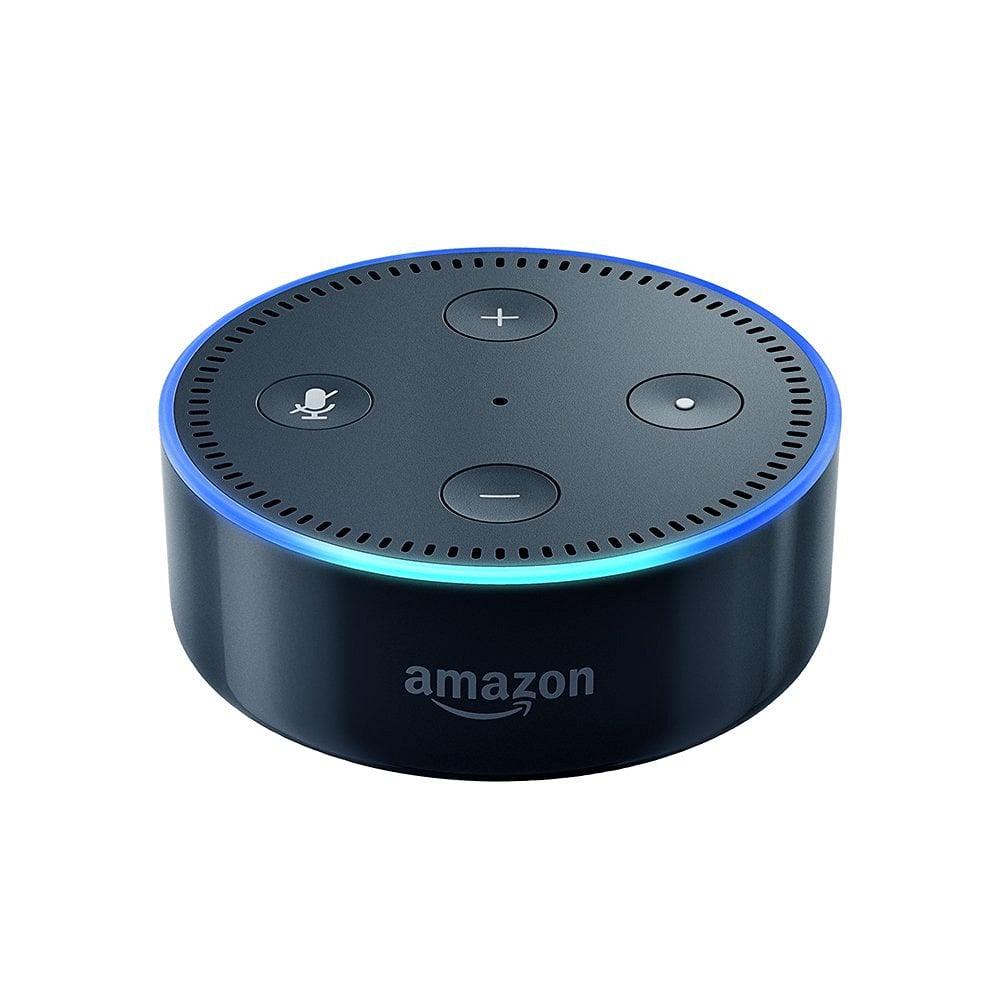 The Dot works more like the Echo always listening for voice input, but it doesn't include speakers. Instead, it plugs into a stereo system or a set of speakers to integrate into a home entertainment system.
We'll focus our Amazon Echo vs Google Home comparison on the original Amazon Echo.
Amazon Echo vs Google Home: Design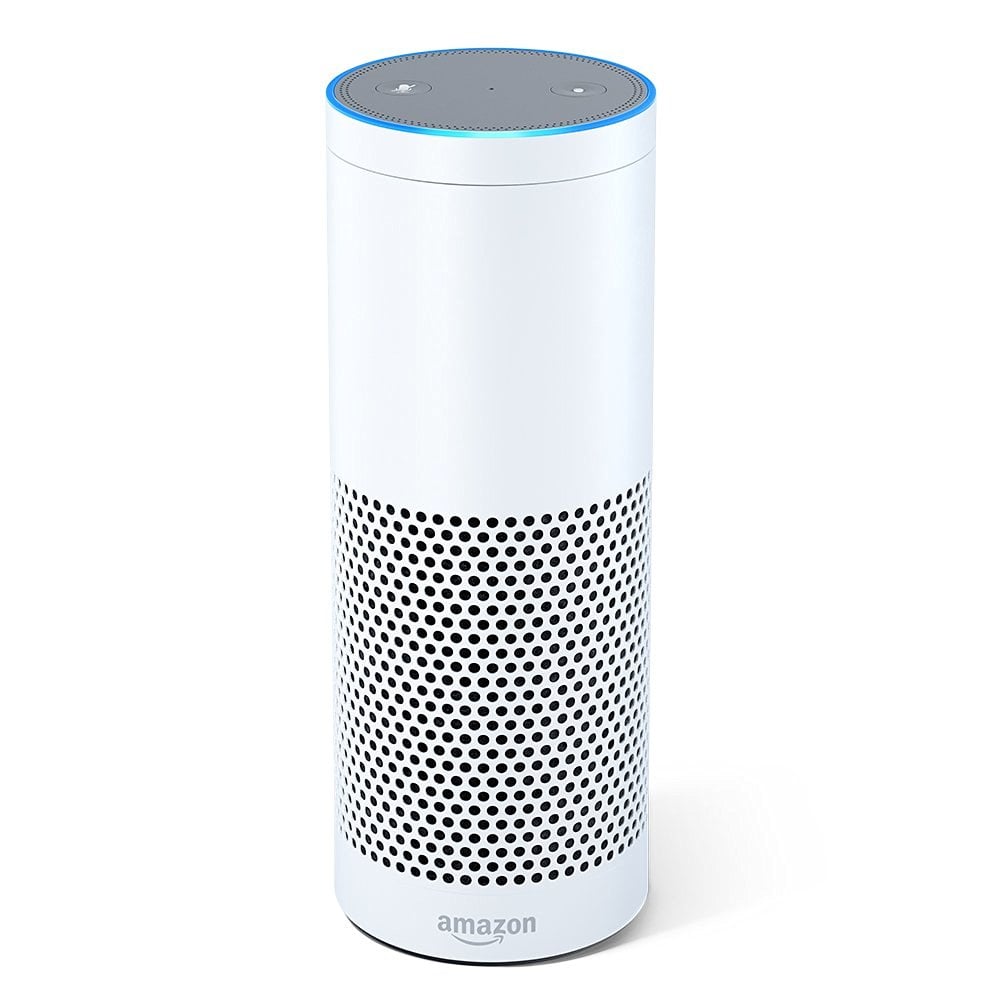 The Amazon Echo looks like a black or white cylinder with a ring of light around the top edge. It's taller than Google Home at 9.25 inches. The top half of the cylinder feels smooth while the bottom has a bunch of tiny holes to allow sound from the built-in speakers to get through the casing.
The Google Home is shorter at 5.62 inches high. It has a rounded base that comes in multiple colors to match your preference or home decor. They're also removable and the user can eventually buy other colors if they want a change of color.
The top half tapers to a narrower, sloped surface. It's white with four dots in Google's familiar colors. Many people have compared the outer design to consumer candles or room deodorizers.
Both come with buttons on top for interaction. Google Home has a capacitive touch interface with colored indicator lights made of LEDs. The back of Google Home holds a button to stop the device from listening.
The speakers in each device differ slightly. Google Home includes what Google calls a "High excursion speaker" and is powered with a 2-inch driver and a pair of 2-inch passive radiators. The mic on Google Home supports "Far-field voice recognition" so that users can interact without pressing buttons.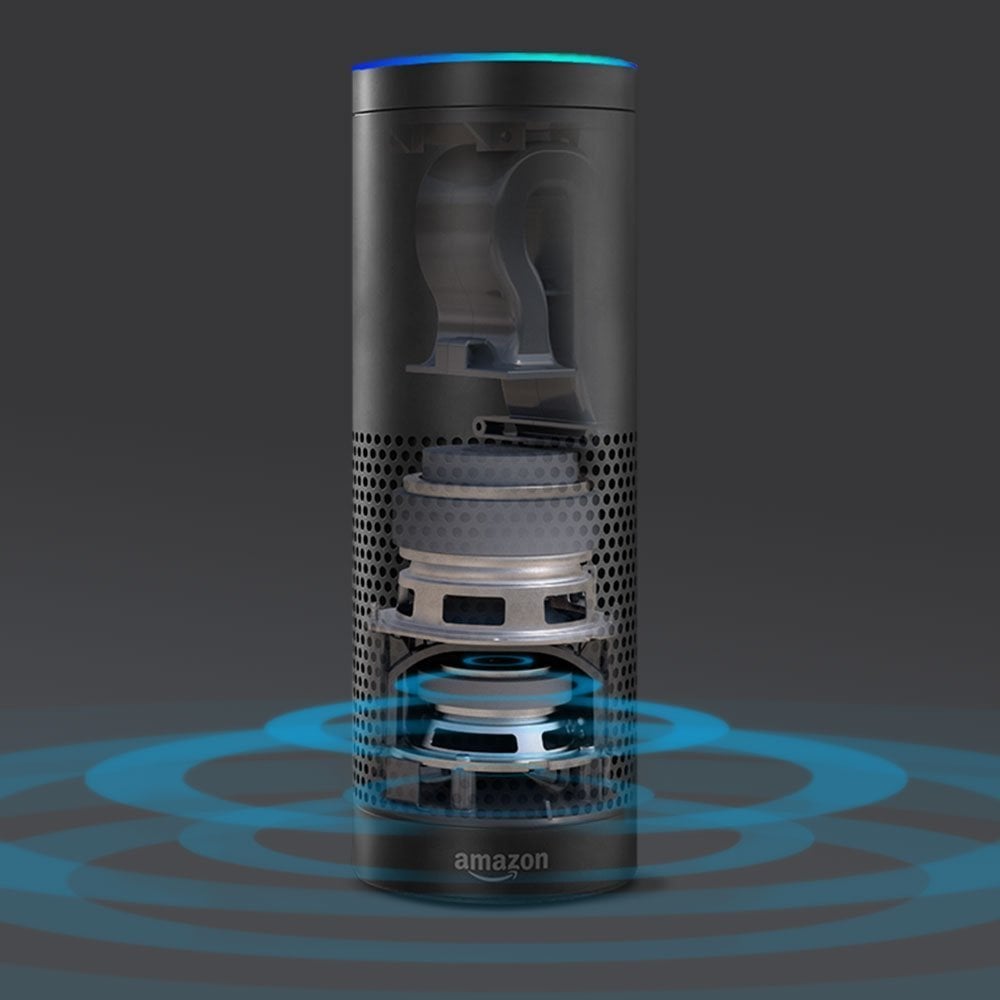 The Amazon Echo speakers push their sound downward, which then radiates the sound around the room. We already know that the Echo speakers are average at best. We'll see how Google Home's speakers compare.
The "Far-field" microphones in the Amazon Echo recognize voice commands and questions accurately and easily, even from another room. Plus Amazon includes a remote with a button and mic. With the remote, I can interact with the Echo even if I'm in another room.
Amazon Echo vs Google Home: Search
Google Home uses Google's search engine to power the device. Google Assistant works on the new Google Pixel phones and uses the phrase "OK Google" to start a voice search.
https://www.youtube.com/watch?v=nWiIWyCeZso
During the announcement at the Made by Google event, the company emphasized artificial intelligence in most of their new devices. That AI powers the Google Assistant. The Assistant can do simple searches, find important information like movie times, traffic updates, weather information and so much more. Almost anything you type into a Google search box, you can ask Google Home. The Assistant will also translate from one language to another, do simple math and convert things like measurements.
Google Assistant gives you a conversational interactive experience. Ask questions, get answers and then answer follow up questions. For example, search for an open table at a restaurant and then answer if you want a reservation.
Amazon Echo uses one of a few voice commands like Echo, Alexa or Amazon. Then, it does a lot of what Google Home will do. Many of the things Alexa can do come built-in, but most of them come from third-party features called Skills. Use the Alexa app on your phone and add them to your Echo's collection of Skills. More on that below.
The demo of Google Home seems to show that Google Home will offer more real-language search compared to Amazon Echo's more regimented voice commands that the user has to learn. Often, Echo fails to understand what I'm asking because I get a few words wrong in my voice command.
Amazon beats Google thanks to their huge online catalog of products. Use an Echo to fill your shopping cart with products. For example, if you use Amazon's Pantry service, you can reorder something you're out of with a simple voice command like, "Echo, add Folgers to my shopping cart."
Amazon Echo vs Google Home: Music and Audio
Both devices will play music based on the user's request. Both will connect to third-party music services like Pandora, Spotify, and more. However, Amazon can stream from Amazon Prime Music. Google Home works with Google Play Music and YouTube Red Music. In fact, Google offers 6 months of YouTube Red free. Amazon gives users free Prime Music only if they subscribe to Amazon Prime.
The speakers in the Echo are only adequate. It's okay for spoken word, like Amazon Audible audiobooks or your news updates and podcasts. The Google Home speaker system seems like it will sound better than the Echo, but we'll have to wait to hear the difference.
One thing you don't get with Amazon Echo comes from Google's integration with their other devices. For example, I can tell the Google Home to play something on my TV and it will send a video to the Chromecast Ultra, their new Chromecast device that streams media to a TV or a speaker system.
Amazon Echo vs Google Home: Home Automation
The Home Automation market exploded in recent years and both the Google Home and Amazon Echo want to sit at the center of Home Automation. Already, Amazon Echo works with multiple Home Automation brands like Nest, Belkin, Wemo, Smart Things, Hue and more. Google's Alphabet parent company owns Nest, so of course they work together. They also mention Hue and Smart Things.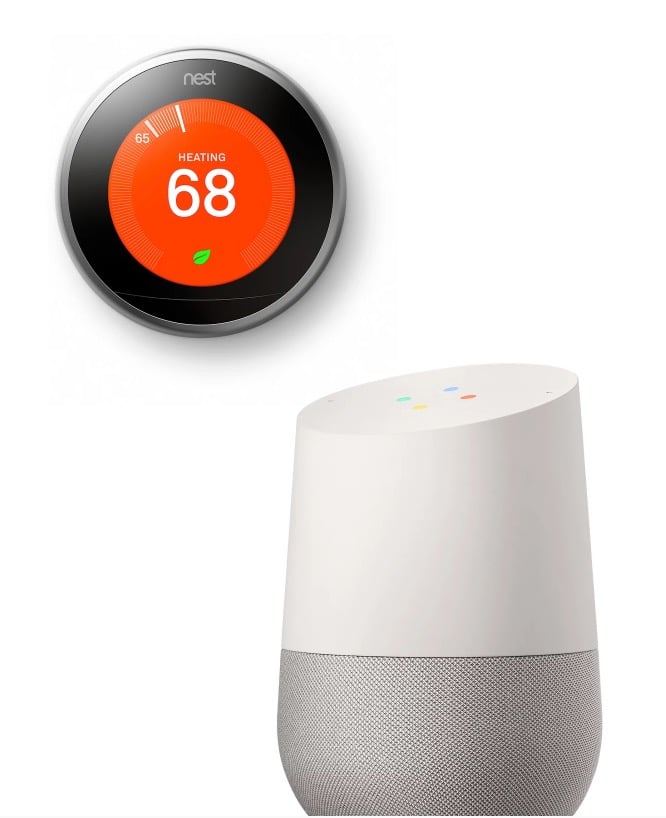 The user can tell their device to turn off the lights, set the temperature or lock the doors. These all require third-party hardware.
Amazon Echo vs Google Home: Third Party Support
We've already mentioned a few third-party options. Amazon's offered their Amazon Skills for a while. Users can add thousands of Amazon Skills to their Echo to make Alexa do so much more than what Amazon bakes into the software.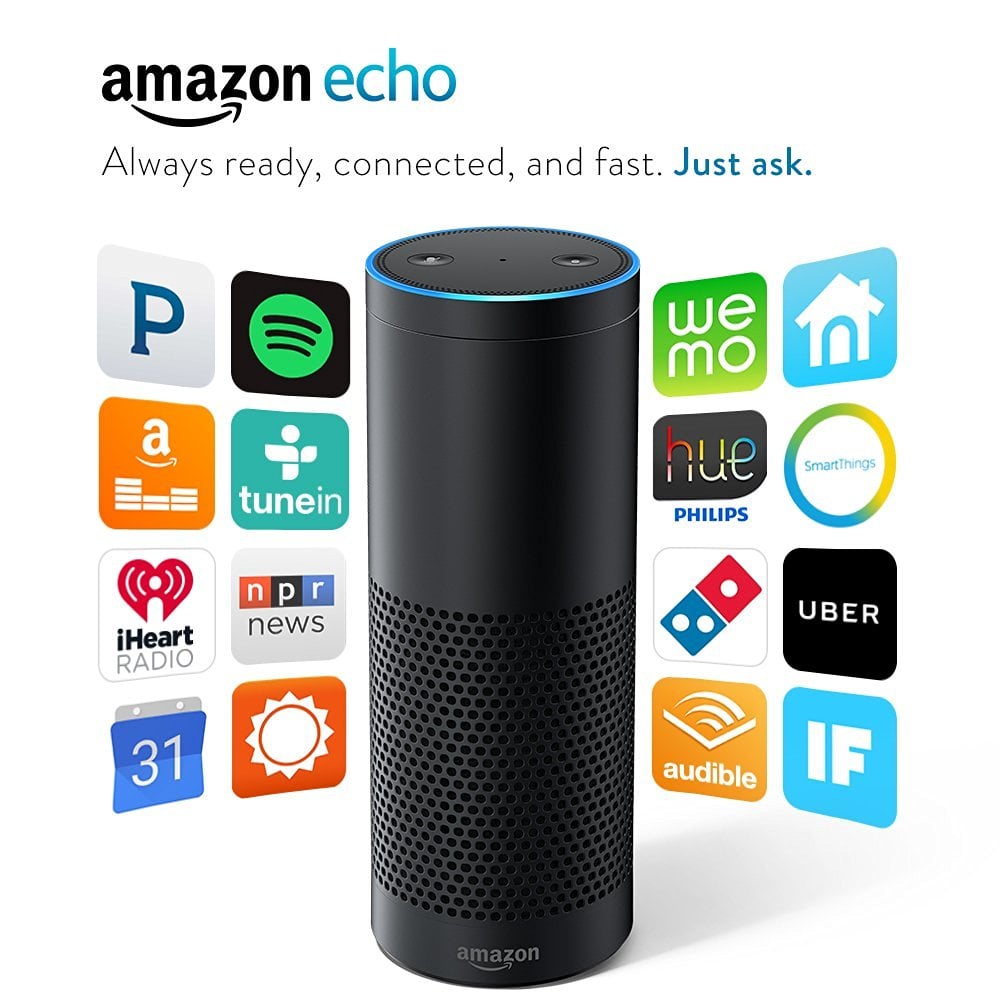 Google promises to also include third-party integration and launches with a few companies like music streaming service and home automation. We'll see if others jump into the Google Home ecosystem like they did with Amazon Echo. For a while, Amazon will likely hold an edge over Google Home in third-party support.
Amazon Echo vs Google Home: Price
The Amazon Echo starts at $179.99, which is $50 more than Google Home. As stated above, buyers can get a cheaper version of Amazon Echo with the Tap and Dot for $99 and $49 respectively.
Amazon made their voice command system open source so makers can build an Amazon Echo-style device with a $30 Raspberry Pi. Third-party hardware makers can integrate the system into their devices.
Google Home will let users connect multiple devices so they can enjoy multi-room music or search. That doesn't work with Echo.
Conclusion
Google Home costs $50 less and offers natural language search supported by the behemoth of search, Google. It also integrates with their other products, like the Pixel phone and Chromecast Ultra.
Amazon costs more and forces the user to learn more exact commands to work. However, Echo will work with a large library of Skills that Google Home won't include, at least in early days.

As an Amazon Associate I earn from qualifying purchases.