Amazon Finally Adds FreeTime to Fire TV. Music Still MIA
Amazon's Fire TV lets you play games and watch movies and TV shows on the big screen in your home. You can even watch coming attractions. (Or trailers as they are now known.) But one of the problems Amazon had when it launched the Fire TV was that a few features of the device were listed as coming attractions. Two of those were Amazon's parental control service called FreeTime and the ability to listen to music you may have purchased and stored with Amazon in its cloud. Amazon promised both features would be out in May, one month or so after the Fire TV release.
Today Amazon is starting to release a selective update to some Fire TV users that finally, if belatedly, brings FreeTime to Fire TV. Curiously, there's no word of when those who use Amazon's music will get to play those tunes on their Fire TV yet.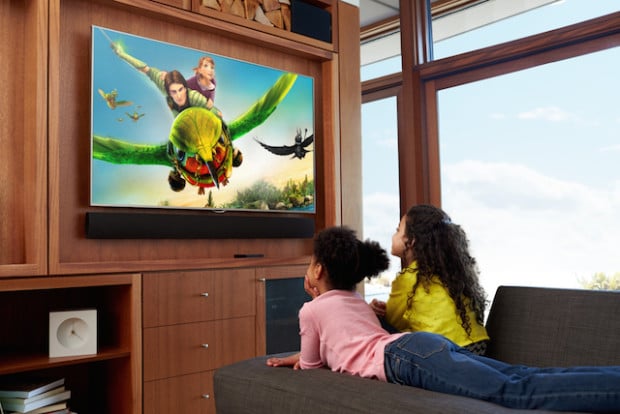 Amazon FreeTime is a parental control service for the Fire TV similar to Kindle FreeTime that comes with Amazon's line of Kindle Fire tablets. Amazon FreeTime allows parents to set up different profiles for up to four children that can restrict the movies, TV shows, games and Apps the kids can access. The background of your TV screen changes to what Amazon calls a "kid-friendly design" that displays only the content that is available to watch or interact with. That screen background change can also be a boon to a parent who may be busy with household chores and can tell at a glance that what the kids are watching is acceptable.
The limited roll out to some users begins today with an automatically delivered update to their Fire TV. A larger roll out is planned in the next few weeks.
Like on its Kindle Fire tablets, Amazon will also be offering FreeTime Unlimited for the Fire TV. That is a service that costs Amazon Prime members an extras $2.99 a month for one child and $6.99 a month for up to four children. Non Amazon Prime subscribers pay $4.99 and $9.99 for the same service.
FreeTime Unlimited is a package deal that includes not only parental controls but also content that includes books, games, educational apps, movies and TV shows designed for kids ages 3-8. Some of the content is from providers such as Disney, Nickelodeon, Sesame Street, PBS, and others. The theory is that once subscribed to the service and accessed, parents can let their kids pick from the FreeTime content available knowing that they are choosing acceptable content picked by Amazon.
Parents can also set time limits to restrict content playback by duration as well as set the time of day or night that kids can access FreeTime restricted content. Parents can white list suitable apps that can run in FreeTime. And interestingly enough, ads within Apps are disabled. there are also restrictions on in-App purchases.
Read: Amazon Fire TV: Review
For Fire TV owners being able to listen to Amazon music or music stored with Amazon's Cloud Player service, that is still a curious omission. Users of smartphones and tablets, not just Kindle Fire tablets, can access their music on Amazon's Cloud via the App Amazon Music. Accessing your Amazon stored music is built into Fire OS for the Kindle tablets and of course with Amazon's just announced Fire Phone users will be able to access their music. But even though promised at launch, being able to access Amazon based music on a Fire TV isn't available yet.
While the update is sure to come at some point, it is a currently a missing link for those who like to use their home entertainment devices when hosting guests or just to have music playing through their home entertainment systems.
Amazon recently launched Prime Music, that allows Amazon Prime subscribers to stream their own or other music for free, although the selection of titles is limited compared to other music streaming services. Many observers thought the Fire TV would receive an update after Prime Music was announced.
Perhaps now that Amazon has unveiled its Fire Phone, Fire TV users might see an update that brings music to that device.

As an Amazon Associate I earn from qualifying purchases.