Amazon Fire Phone Reviews You Need to Read Before You Buy
When it comes to choosing a smartphone there are plenty of options, and starting today there's one more. The first phone by Amazon, called the Amazon Fire Phone. If you are thinking of buying the new Amazon smartphone you need to read these reviews before signing up for a two year contract which will handcuff you to Amazon's first phone.
For years rumors have been swirling that Amazon would build a smartphone to compete against Samsung and Apple, and last month that finally happened. It's called the Amazon Fire Phone and it has some neat features that separates it from the pack, but you'll want to make sure it's right for you.
Read: Amazon Fire Phone vs LG G3: Key Feature Explained
There are so many options these days when it comes to buying a smartphone, like the new LG G3 or Galaxy S5, that users will want to choose carefully before signing a 2-year contract for the Amazon Fire Phone. It's only available from AT&T for now, but read on for a roundup of a few detailed Amazon Fire Phone Reviews you'll want to read before you buy.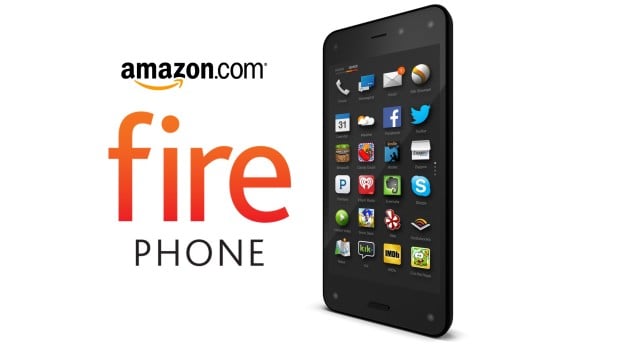 Starting today the Amazon Fire Phone is finally on sale. Those who pre-ordered the device should be receiving them starting today, which means reviews have continued to emerge on the web so we've gathered up a few worth reading. You can also snag one starting today from AT&T.
Before we get started with the roundup you may be wondering what exactly the Amazon Fire Phone actually is. It's a smartphone that runs Google's Android operating system like the Galaxy S5, but you'd never know that from looking at it. Just like the Amazon Findle Fire tablets it runs a heavily changed and skinned version of Android, called the Fire OS.
Read: Amazon Fire Phone: 10 Things You Need to Know
Amazons' new Fire Phone comes equipped with a 4.7-inch 1280 x 720p HD display, and actually runs a slightly outdated version of Android 4.4.2 KitKat. Buyers will enjoy good performance from the 2.3 GHz quad-core Snapdragon 800 processor with 2GB of RAM, and there's 16, 32, and 64GB storage options available. You'll enjoy a 13 megapixel camera on the back and a 2.1 front facing camera. But there's also four more cameras on the front, which we'll talk about below.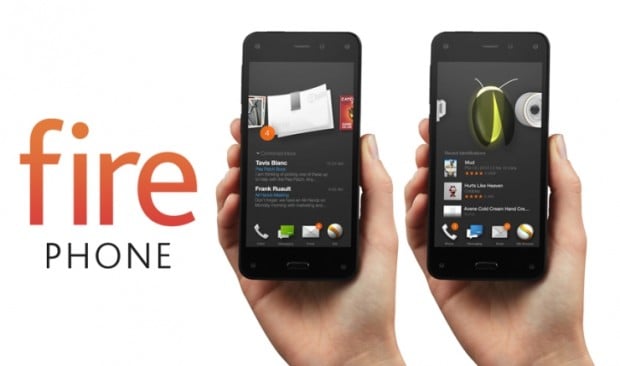 The four cameras or "sensors" on the front are for motion and facial tracking. Don't worry it isn't recording you, but it tracks the users head and delivers a 3D effect on the screen at all times. Similar to the parallax effect that Apple made popular with iOS 7 and the iPhone 5. Everything on the screen has this neat immersive and 3D look to it, and it moves with you. Essentially turning the phone turns the angle or environment of what's on the display. You see sides of buildings in Maps, and more of a photo if you have one added for the background wallpaper. It's a gimmick, but one Amazon is banking on.
That said, there's tons of other impressive things this device does. One being Firefly. Essentially the phones 13 megapixel rear camera can scan anything. And we mean almost anything. From books, magazines, coke cans, bottles of wine, lightbulbs, artwork, and more, then instantly search for it. Obviously this is Amazon, so you'll get links to buy it from Amazon.com. Everything about this phone is to get you to buy more products, movies, music, or content from Amazon's wide array of services. There's no question about it.
The Amazon Fire Phone doesn't have the latest and greatest specs like the Galaxy S5 or LG G3, but it still is extremely expensive. The device is $649 outright, or can be found for $199 with a new 2-year contract from AT&T as linked to above. Before you dive into a 2-year contract with the first smartphone from Amazon, you'll want to know if it's right for you.
Reviews
It runs Android, but doesn't have access to the Google Play Store. This means the hundreds of thousands of Android apps around won't be available. Instead you'll have to download apps from the Amazon App Store, which has a decent selection, but it's no Google Play Store.
We've only briefly got our hands on it, so you'll want to see what others are saying too. The software, hardware, and more is untested, so proceed with caution and check out the reviews below before making a choice.
Engadget Amazon Fire Phone Review – Link
The title of Engadget's review of the Fire Phone says it all. "A unique device, but you're better off waiting for the sequel." While Engadget likes the Fire Phone's overall approach and hardware, they weren't too impressed with everything else. The device is built well but is covered in plastic, glass on the front and back which could end up breaking from drops, but has a soft rubber bumper — if you will — around the entire edge of the device.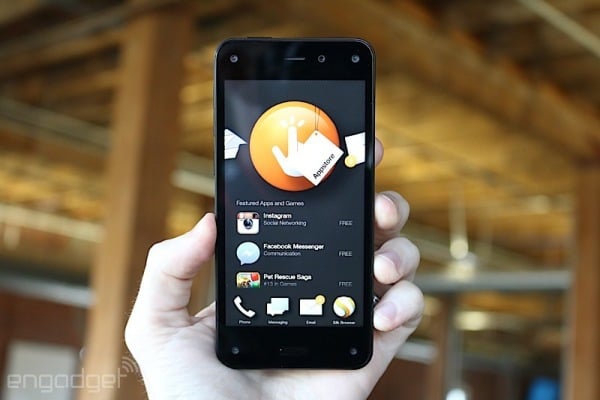 It's heavier and thicker than both the Galaxy S5 and iPhone 5S, yet doesn't feel quite as premium in the hand. It's as heavy as the all aluminum and much bigger HTC One M8, for a comparison.
We'll let you read the entire review, but in the end they talk about the screen being smaller than the competition and not as good. The resolution is lower, the processor is outdated (as is the Android version) and overall the features seem more like gimmicks than anything. They recommend you keep what you have now or get something else, otherwise waiting for the Fire Phone 2 may be a better move.
The Verge Amazon Fire Phone Review – Link
"The Fire Phone is as good as it needs to be, and nothing more." This was the quote from The Verge that stuck out the most to us. They talk about how impressive the hardware is, how simple and easy to use the software is, even if it's an older version of Android, but in the end go back to the 3D effects and 4 front cameras being a gimmick. Oh, and time and time again the Verge reminds you that this device is more about selling Amazon products than being a phone that competes with Samsung or Apple.
Everything about the Fire Phone is to sell more stuff from Amazon's massive online storefront. Firefly was mightily impressive, but of course it's integrated only to get you buying more products from the shelves of Amazon. In the end they say the device is just as much of a store as it is a smartphone, so take that as you will.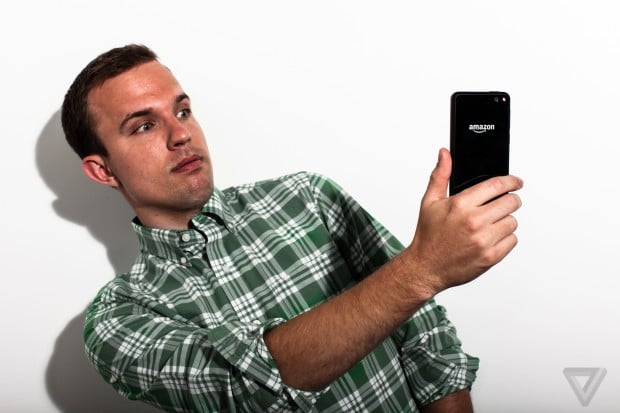 In the end The Verge gave the device an overall poor rating, but liked the battery life, MayDay 24/7 live tech support, and enjoyed the camera. However they also felt it was bland, boring, and the interface was confusing and complex at times. Not to mention feel it's more of a store than a smartphone that will enhance users lives.
CNET Amazon Fire Phone Review – Link
Online giant CNET also had a few things to say about the new smartphone. Leading off by saying, "Amazon's gutsy phone fails to ignite." Without getting into the entire review (you can read it yourself) they think the Amazon Fire Phone has cool "3D" visuals and a fresh OS design, and it hits the sweet spot for one-handed operation. It has deep, convenient integration with Amazon services.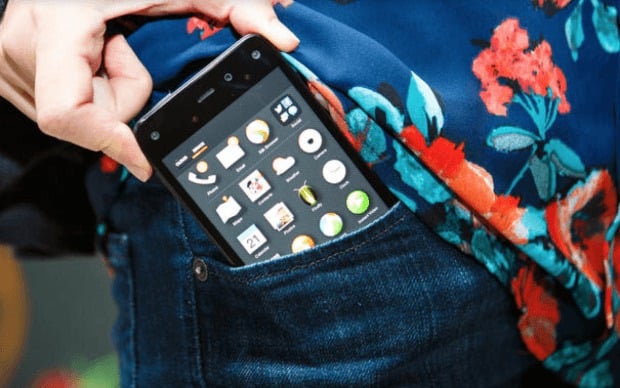 The bad though, is bad. With CNET's Jessica Delcourt saying, "Although it costs the same (or more) as competing Android and iPhone models, the Fire Phone delivers a less extensive app store and service experience and more sluggish performance. Battery life is disappointing." Then CNET states the bottom line being that the lack of Google services will alienate most smartphone buyers. Those being Gmail, Google Maps, Google Music, Hangouts, and of course the Google Play Store.
A Few More Reviews
Those considering spending the $199 (or $649) and buying the new Amazon Fire Phone will want to check out as many reviews as possible, or hopefully try it yourself at a nearby AT&T store. The phone has good performance, a great camera, decent battery life, and 24/7 live video tech support, but so far the consensus is this is their first phone, and you may want to wait for the Fire Phone 2.
Before making a choice you may want to read over the Fire Phone Review from the Wall Street Journal, who didn't like the gimmicks and lack of basic features, or be sure to catch everything ArsTechnica had to say about this fired up smartphone.
If the new Amazon Fire Phone is as much as a fail when it comes to general features and performance as all the review are saying, you may want to pass on it. That being said, if the new smartphone isn't as popular as expected you could be looking at a much lower price point once the "firesale" begins.