Amazon Fire Phone vs LG G3: Key Features Explained
Today the highly anticipated and all-new Amazon Fire Phone was finally announced, and it will be taking on some of the best Android smartphones later this summer. Both the new Fire Phone and the LG G3 will be released in July, and consumers will be looking for reasons to pick one vs the other.
Rumors have swirled for years that Amazon would make a smartphone, and now they've finally done it. Offering some brand new never-before seen things on an Android smartphone, or any smartphone, as well as bundling all their services into one package. However, the LG G3 has some features no other phone (in the USA) can claim, so lets see how they stack up.
Read: Amazon Fire Phone : 10 Things Buyers Need to Know
The LG G3 was revealed back in May and has a lot to offer, not to mention is more of a traditional smartphone when compared to the Amazon Fire Phone, but both have advantages. Below we'll touch on a few impressive features of both the Amazon Fire Phone and the LG G3, as well as why you may choose one vs the other.
Finally. Amazon has announced a smartphone and consumers will be able to get their own come July 25th. However, it's exclusive to AT&T, so if you're on any other carrier you'll simply be out of luck for now. It could arrive on others eventually, but there's no details to support that yet. This is a bad start already, the LG G3 is coming to all major US carriers next month.
In case you missed the announcement or link above, the new Amazon Fire Phone has some cool new features. Of course it's still a phone, so we have a quad-core processor with 2GB of RAM for apps and games, a 13 megapixel camera for snapping photos to add to Facebook, and a 4.7-inch HD display for viewing content. That said, most of the specs match the LG G2 or other devices from last year, and can't compare to a flagship device like the new LG G3. Does that matter though? The Fire Phone offers a few things that may have you forgetting about specs and processor cores.
Dynamic Perspective
The Fire Phone has four infrared cameras on the front of the device (any two will be used at a time) that track your face and head to deliver an immersive experience like never before on a smartphone. This isn't just a 3D interface or iOS 7 parallax effects, this is a dynamic and changing perspective of what's on the screen based on the viewers location and eyes.
Images become 3D, maps can be tilted to see more details past the edge of the display, and everything has an immersive and alive feeling like no other phone. Or so they say. It's a neat approach, but we'll have to see it in person to really see how it works and if it's worth the wasted screen space to add four cameras.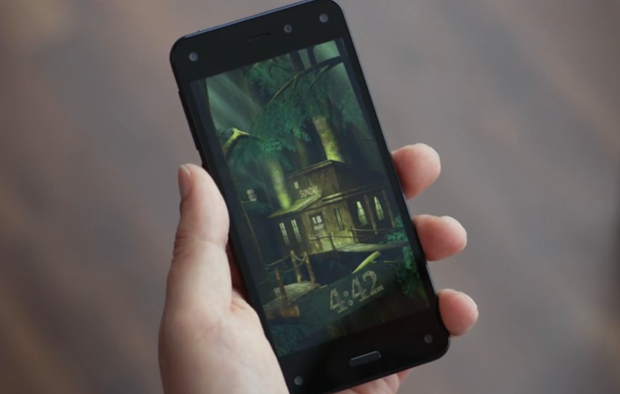 We've seen 3D on smartphones, but Amazon promises this is something completely different that makes you feel one with the device, and what's on the screen like never before. Being a comparison and all the G3 does nothing like this, but it does have a much bigger screen with a super high resolution display, but more on that below.
Firefly
Firefly, or the Firefly button, is something brand new to the Fire Phone that actually looks pretty impressive. Think of it like Google Search but for things, products, songs, videos, wine and more. All able to be instantly recognized (like Shazam recognizes a song) and instantly searched by the Fire Phone. This will bring up details about the wine, IMDB info on a DVD cover or movie poster, and of course recognize songs.
You probably all know where this is going. Amazon is a retail giant, and many of the over 100 million things Firefly can instantly recognize, you'll be able to buy right from Amazon. It will tell you the name of a song or what video is playing, then let you buy or rent it from Amazon services. You can tap firefly and let the camera take a scan of a neat accessory on a truck, and most likely Amazon offers it from their large online inventory of stuff. Firefly is basically helping users search for, recognize, and buy anything and everything in seconds. All from Amazon of course.
MayDay
So what if using the Android-powered Fire OS 3.5 interface is confusing, or you're not sure how to use Firefly? Amazon's MayDay service will help you. 24/7 365 days a year live (and free) video tech support is less than 15 seconds away on the Fire Phone. Tap a button and instantly get help, or even shown right on the device as a service rep can remotely control your device. This will help users sign up a Gmail account, add Facebook, or do anything else they may need help with.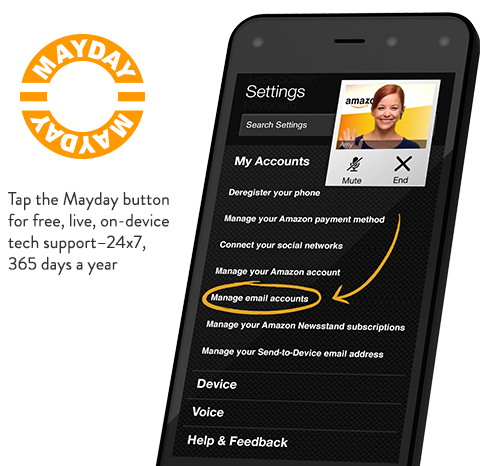 Mayday is a rather impressive way to help consumers and give them a sense of trust in a product, and no one can match it. Not even those Genius Bar's that are always crowded at Apple stores.
LG G3
So far we've only been talking about the Fire Phone, but we wanted to highlight a few key features that it offers over the competition. Nothing explained above is available to other Android devices, nor are they available on the LG G3. So while they're great, the Fire Phone has some cons itself, and here's what makes the LG G3 a better option.
Quad-HD display
The four cameras and dynamic perspective on the screen may be nice, but we're not sure how well it will work when others are looking at the screen, not to mention any battery life concerns. Second, the Fire Phone has a small 4.7-inch 720p HD display. Most phones last year were 1080p, and this year we're in 2k territory with the new LG G3.
It's the first phone in the United States with a 2560 x 1440 Quad-HD display. Four times that of the resolution on the Fire Phone. So images will be crisp, clear, and bright, and overall a much better visual experience than the Fire Phone. As long as you aren't looking for a 3D-like dynamic view.
Laser Auto-focus
Surprisingly the Fire Phone 13 megpaixel camera actually has Optical Image Stabilization, but so did the LG G2 last year. The new G3 coming out next month has OIS+, an improved version, but that isn't all. The LG G3 camera features an infrared laser auto-focus only seen in DSLR cameras til now.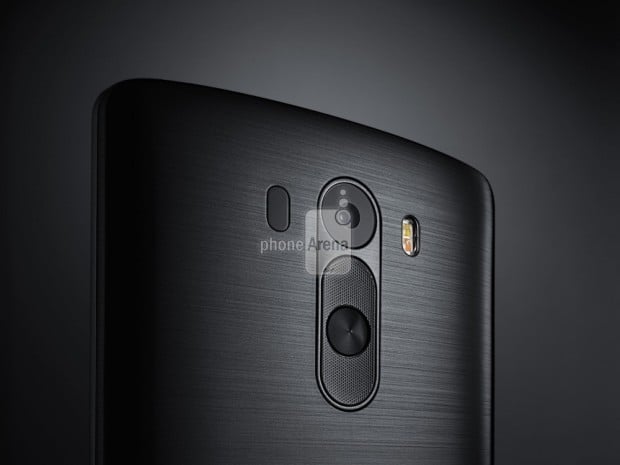 It offers one of the fastest auto-focus cameras on a mobile device, stunning photography, and great low-light performance. The Fire Phone surely can't match that, but they did claim their camera was better than the iPhone 5S in the reveal of the Fire Phone today.
Rear Button Design
The all-new Fire Phone has a dedicated camera button which should be helpful, but that button also launches Firefly, so it may be confusing. The rest of the buttons are a rather standard affair. volume rocker on the side with a power/wake button up top. The LG G2, and the new G3 has a rear-facing button design.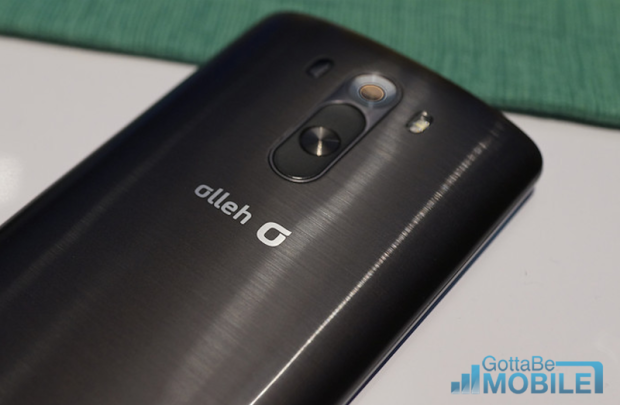 Designed to comfortably be reached with your index finger while holding the device, the buttons are all on the back of the device. It's a unique approach many were worried about last year, but it has paid off and many love this feature and can't wait to enjoy it on the LG G3.
Google, Google, Google
If you've ever used an Android device in the past and love the wide array of Google services, the Fire Phone is not for you. One of the biggest differences of these two devices is the software. With the LG G3 we have Android 4.4.2 KitKat, with a few changes specific to LG's needs. Amazon on the other hand, strips Android to a minimum and designs it for their own needs, and to sell more Amazon stuff.
There is no Google Play Store on the Amazon Fire Phone. Meaning you won't have access to the million apps available. You won't have Gmail, no Google Maps or navigation, Google Play Music, Google Calendar, YouTube, Google Hangouts and more. It's all missing. Amazon strips all this down and wants you to use Amazon Cloud Drive, Amazon Music services, and their own Amazon AppStore with about 240,000 apps.
The image above was provided by Amazon right on the Fire Phone store listing. See anything missing? There's absolutely no Google. If you're tied into the Android ecosystem this phone isn't for you. However, if you love Amazon and Amazon Prime, the Fire Phone could be a good fit.
These were just a few key observations about these two phones, as they're both going to be released in the United States next month. Both devices have powerful quad-core processors, plenty of storage, good cameras, and a few neat tricks up their sleeves. That said, which is right for you? Hard to say. Prospective buyers will want to know what they each have to offer that differentiates them from the competition, and the things mentioned above are a few of the important ones.