Amazon GameCircle Brings Leaderboards & Achievements to Kindle Fire
Amazon is building its own game service to compete with Apple's Game Center.
Amazon's new GameCircle is an Xbox Live-like service for games on the Kindle Fire, though it doesn't seem to offer multiplayer gaming like Xbox Live. The service does, however, offer achievements and leaderboards like Xbox Live and Game Center.
Like Game Center, achievements in GameCenter don't have any point values attached, they're simply badges. Unlike Game Center, gamers don't have to launch a separate app to view their achievements in their games. Every achievement in each game is available right from the app, so users don't need to interrupt their play too much to see their achievements.
https://www.youtube.com/watch?v=HdoxX0XGros
Leaderboards are also available within individual games so gamers can easily see how their scores compare to others'.
Amazon is also borrowing an idea from Apple's iCloud with Game Center: syncing. Kindle Fire gamers can use GameCircle to sync and backup their progress in a game to the cloud. Syncing makes it easier for gamers to pick up where they left off in their games on other devices. It also means users don't lose their progress if they delete their games to save storage space or buy a new Kindle Fire.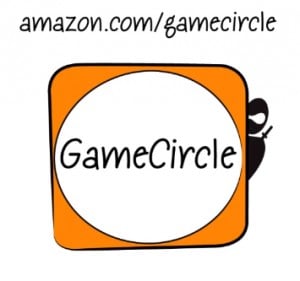 The GameCircle API is currently in beta, and developers need to sign up to access it, though some larger developers like Imangi Studios (Temple Run), Spry Fox (Triple Town), and GameHouse Studios (Doodle Jump) already have access. We hope that when GameCircle is freely available to all developers Amazon will add other features like friend lists. The idea looks interesting so far, but achievements and leaderboards are always more fun with friends.