Amazon Instant Video Adds Justified, The Shield, HGTV and Food Network
Amazon recently added a number of TV shows to its Amazon Instant Video and Prime Instant video, including shows such as Justified, The Shield and Iron Chef America.
Earlier this week Amazon announced it acquired exclusive streaming rights for the FX TV shows Justified, which included both past and future seasons. As part of the new deal Amazon now offers all three previous seasons of Justified for free through Prime Instant Video.
The fourth season of Justified is still in progress, so users interested in watching it on Amazon will have to pay $1.99 per episode or $2.99 per episode to watch it in HD.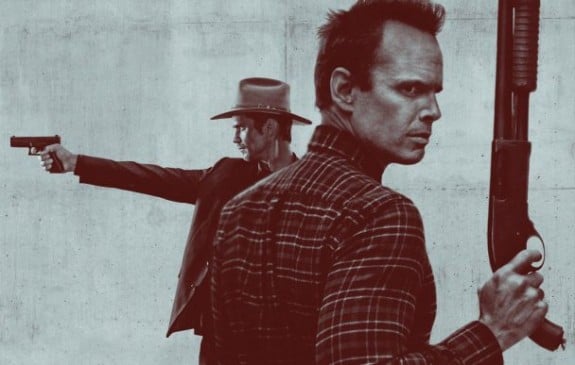 At the same time Amazon also obtained exclusive rights to another FX show, The Shield. Amazon will now stream all seven seasons of the popular crime drama for free to all Amazon Prime members. That show ended in 2008, so users can watch the entire series from beginning to end on Amazon right now.
Today Amazon announced a deal with Sripps Networks Interactive to bring shows from HGTV, DIY Network, Food Network, Cooking Channel and Travel Channel to Amazon Instant Video and Prime Instant Video. The deal adds hundreds of episodes from a number of TV series to Prime Instant Video.
The shows involved in the deal include Iron Chef America, Cupcake Wars, Man v. Food, Ghost Adventures, Selling New York, Selling Los Angeles, House Hunters and Rachael Ray's Week in a Day among many others. None of the shows are as tremendously popular as other shows Amazon has exclusive rights to, but many are popular in specific niches.
With these deals, as well as recent deals to lock down exclusive streaming rights to Downton Abbey and in-season streaming rights for the upcoming Under The Dome, Amazon is doing everything it can to dethrone Netflix as the go-to streaming service.
Every movie and TV show available through Amazon Prime Instand Video is available to stream through the service's iPhone and iPad app, which supports AirPlay.