Amazon Kindle 2 Available to Order Now – $359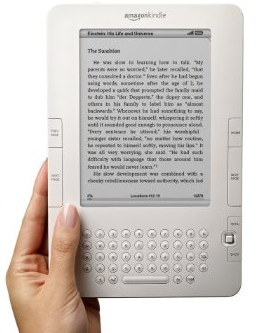 The big Amazon Kindle 2 press conference is going on right now – but you can go ahead and order yours now for $359. They start shipping on February 24. Original Kindle owners get first priority, too, if they order by midnight PST February 10th!
New features:
3G – no monthly fees, no contracts, no service plans
Text to speech
Advanced scree technology for crisper reading, 16 shades of gray
Thinner – 1/3 of an inch, which I think is thinner than the iPhone
Syncing amongst other Kindles so you can read on one book and resume reading on another at the page you left off on.
25% longer battery life
Better design to prevent accidental paging.

As an Amazon Associate I earn from qualifying purchases.