Amazon Kindle Fire HDX Comes with "Mayday" Live Video Tech Support
Amazon has launched a new feature with the new Kindle Fire HDX called Mayday, which offers 24/7/365 tech support for the tablet in the form of live video chats. It's pretty much similar to Apple's Genius Bar, only it's completely remote, meaning that you don't have to drive to a store and wait in line in order to get help with your new device.
Tech support has remained mostly unchanged for the last several years: you either call a number and get someone on the line named "John," whom you can barely understand, or you can chat with someone online. However, Mayday brings video chatting to the tech support realm, allowing you to talk to the customer service representative, as well as seeing their face (but Amazon says they won't be able to see you).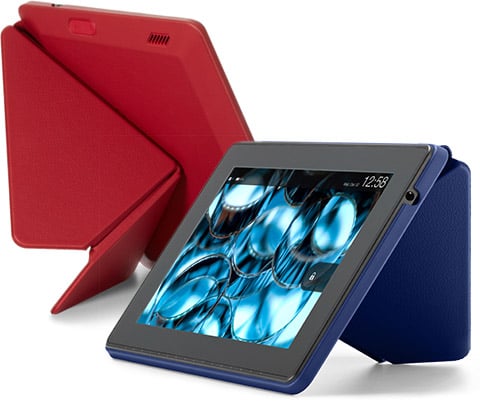 Mayday is accessed by a dedicated button that can be found in the tablet's Quick Settings menu. Tapping on that button will connect you with a customer service representative in 15 seconds or less. Better yet, Mayday is available at any time during the day, any day of the week, and any time during the year. Plus, Amazon says you'll get connected to a rep in 15 seconds or less, no matter the time, day or year.
Once connected to a rep, you'll be able to see the support representative in a small PIP window on your Kindle Fire HDX screen, and the rep can see whatever is on your screen, but they won't be able to see you, according to Amazon. The rep can answer any questions you have, as well as guide you through how to do certain things. If it needs to be taken to the next level, Amazon can even control your tablet if you allow them to.
https://youtu.be/PFYHF1w8w3g
Essentially, Amazon's Mayday is here to change how we look at tech support, and it's the next best thing to going into a store and having a rep take a look at your device. However, unlike Apple and other companies, Amazon doesn't have dedicated physical locations across the US, so Mayday is available as the company's Genius Bar, in a way.
No word on whether or not more Kindle devices will come with Mayday in the future, but it'll be staying as a Kindle Fire HDX exclusive for awhile at least. The service is completely free if you have an HDX, and Amazon specifically pointed out that it's planning ahead for the holiday season, expecting to ramp up Mayday staff to handle the influx of calls on Christmas day.

As an Amazon Associate I earn from qualifying purchases.