Amazon Kindle Products Dominate Black Friday
Amazon.com apparently had a really good Black Friday as they're crowing about it all over the news today. Apparently the company sold four times as many Kindle products this year over last year.
This is not a big surprise given than there are four new Kindle products to sell: the Kindle Fire, Kindle Touch, Kindle Touch 3G, and Kindle. Plus they still sell the Kindle Keyboard Wi-Fi and 3G and the Kindle DX.
The Fire got special mention, becoming the best selling item on the website that day as it has been for the past 8 weeks. The same was true for Target, too, apparently. Target VP of merchandising said it was the besty selling tablet in the store. Take that, iPad.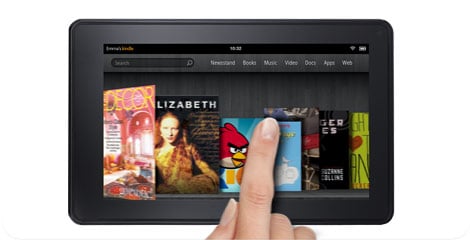 I'm not remotely surprised at this given the Kindle Fire's price point and the overall popularity of Amazon services. What I would be interested to know is how these numbers stack up to Barns & Noble's. Given that people could get the Nook Color for the same price and the Nook tablet for just $50 more, I bet that bookseller saw some impressive sales on Black Friday.
Not that we get to know. Amazon didn't release any actual numbers and Barnes & Noble never does, either. It is telling that Amazon's press release heavily relies on quotes from Best Buy execs and that they're willing to back up the company's tablet dominance. Who will B&N call on to show that they had an even better weekend?