Amazon Launches the Kindle Touch for $99
At their long-awaited tablet announcement, Amazon unveiled their new Amazon Kindle Touch. The Touch is a touch e-ink book reader for $99 with no keyboard, but rather an infrared touch screen which allows you to quickly turn pages and interact with your eBooks or periodicals on-screen instead of the old buttons the current generation device includes.
The touch screen allows you to navigate with three zones – the right, left and center. To go to the next or previous page of your book or periodical just tap the right or left thirds of the screen respectively. The center brings up the book or device menu. Amazon calls the new menu system EasyReach.
(Read: Hands on with the Kindle Touch – Video)
The touch screen works with an infrared technology that senses the finger instead of a captive or resistive touch screen, like most tablets have today.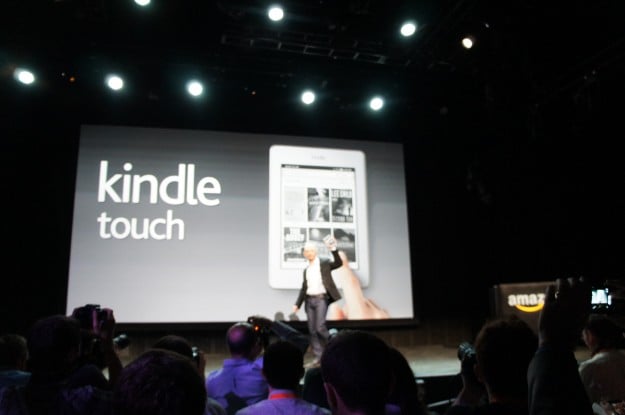 Three Versions
If you don't want the touch features, then they have a $79 device (think of it as the next generation of the regular Kindle) which ships today, while the $99 version will not ship until November 21. A more expensive $149 version comes with a 3G radio that provides lifetime free 3G. You can place your order for all three today, while the two more expensive versions won't be available till November.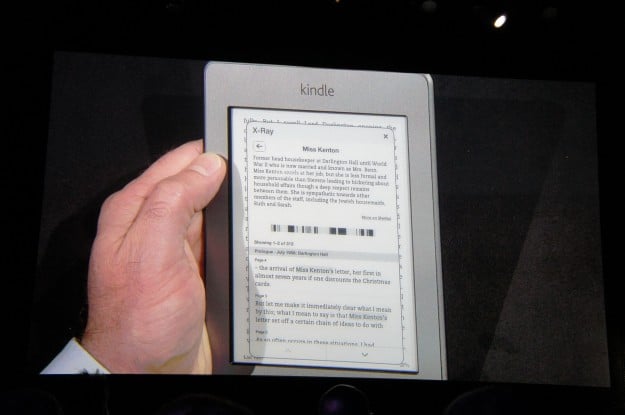 The cheaper $79 version does have buttons since you cannot use the new touch features to interact without a touch screen. It weighs just 6 oz, lighter than the more expensive touch version.
Other Features
Some of the other things you will get with this new Kindle Touch:
Library book loaning
Real page numbers
Kindle singles – which are very short eBooks
Email documents to the device
Cloud backup of books and content
Pre-registered so it opens greeting you by name
Compare to Other Touch eReaders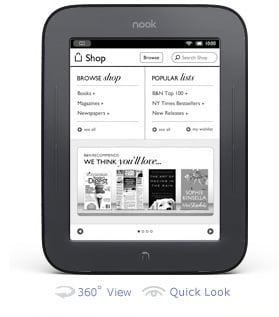 This device seems like a catch-up for Amazon as they try to bring the Kindle up to specs with Barnes and Noble which sells a version of the Nook without a color screen and has a similar 6″ e-ink touch screen. The Nook, however, costs $139 for their Wi-Fi only – $49 more than Amazon's Wi-Fi only Kindle with an e-ink touch screen. The Nook weights 7.48 oz, slightly heavier than the new Kindle. Barnes and Noble will be presenting a new Nook in the coming weeks.
Sony had an e-ink touch screen reader for quite some time, but it doesn't sell well.
Both devices will have access to tons of books through their stores, while my experience is that Amazon offers more while Barnes and Noble has a better periodical selection. Sony trails each of them with far less commercial content.

As an Amazon Associate I earn from qualifying purchases.