Amazon Offering Prime Owners Free Book a Month in Lending Library
The eBook and eReader wars just took another step in its continuing escalation. Amazon is offering its customers who have an Amazon Prime account a new service called the Lending Library. Essentially this means Prime customers can get one free book a month to read on their Kindle device.
That's obviously the catch. In addition to having a Prime account you can only be borrowed and read on a Kindle device. So, there's no reading of these titles on another device using Kindle software.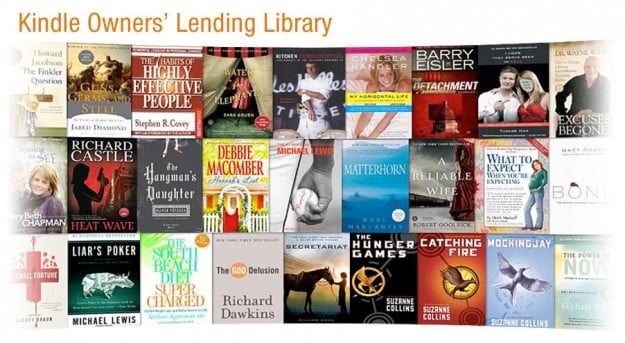 Amazon touts this Lending Library concept as having no due date, and if that doesn't change somehow you could essentially get 12 free books in a year. The Lending Library supposedly has "thousands" of titles to choose from including over 100 current or former NY Times bestsellers.
This is an obvious attempt to move you towards getting your hands on a Kindle device and it comes just a few weeks before Amazon's Kindle Fire is about to ship. Note that this also happens a couple of weeks before the New Nook Color 2 debuts as well. It's also an obvious move to get you to become a Prime customer. Given how many view the Kindle Fire as basically an Amazon shopping device that only makes sense. It also is another piece of a pattern that Amazon began with movies. Amazon makes some streaming films available for Prime customers for free.

As an Amazon Associate I earn from qualifying purchases.