Amazon Prime Price May Increase $20 to $40 per Year
Amazon has just reported its quarterly earnings and its results did not impress investors. Amazon reported 20% growth in earnings year over year for the quarter that ended December 31, 2013, but missed beating Wall Street expectations on both price per share and revenue. Amazon reported 51 cents earnings per share and analysts were predicting 66 cents. If you don't meet the analysts projections than regardless of revenue and profit gains, the results are deemed disappointing. The result was a large drop in after hours trading on the Stock Market. More important to consumers, however, was a statement in the conference call for the earnings report that said Amazon may be raising the price of its popular Amazon Prime membership by as much as $20 or $40 per year.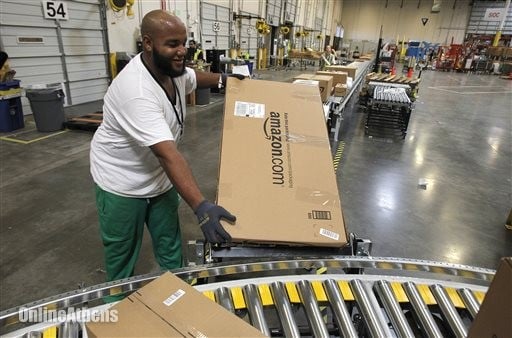 Reasons for the price hike are stated as higher fuel and shipping costs.
Today Prime selection has grown to over 19 million items even as fuel and transportation costs have increased the $79 price has remained the same. We know that customers love Prime as the usage of shipping benefit has increased dramatically since launch. On a per customer basis Prime members are ordering more items across more categories with free two day shipping than ever before.

With the increased cost of fuel and transportation as well as the increased usage among Prime members, we are considering increasing the price of Prime between $20 to $40 in U.S.
This comes after Amazon had announced that Amazon Prime had a record setting holiday season with more than 1 million customers signing up in the third week of December 2013 alone. Amazon Prime currently costs $79 each year and brings with it free two-day shipping on qualified items, reduced pricing for expedited shipping, free access to digital content including streaming of over 150,000 movie and TV titles, and free eBook borrowing. Amazon Prime has long been considered one of the best bargains around for shoppers.
There is no word on the exact amount of a price hike or when Amazon may make the change, but this is certainly unwelcome news for many including those who might be anxiously awaiting Amazon drones to deliver their packages.

This article may contain affiliate links. Click here for more details.