Amazon Prime Video for Apple TV Coming Soon
Amazon Prime Video is coming to Apple TV soon, filling a gaping hole in the Apple TV app lineup. Amazon's television and movie library will also be integrated into the iOS TV app later this year.
Apple and Amazon have been at odds since 2015, with Amazon refusing to sell Apple TV units without an Amazon Prime Video app. Apple and Amazon have come to an arrangement that will bring Amazon Prime Video exclusive shows like Bosch, Catastrophe, and The Grand Tour to the Apple TV in the same fashion as Netflix does with its original content like House of Cards.
You asked (a lot). We listened. Amazon Prime Video is coming to the TV App and all Apple TVs this year.

— Amazon Prime Video (@PrimeVideo) June 5, 2017
While iPhone and iPad users can already access Amazon shows through the Amazon Prime Video app, the addition of Amazon Prime Video to the iOS TV app will make it easier to get more out of their Amazon Prime memberships. The Apple TV app already allows users to find and play shows from services like HBO and Showtime.
Apple announced Amazon the partnership at WWDC 2017, its  annual developer conference.  While the announcement was light on details, the partnership presumably means that Amazon will start selling the Apple TV in coming months. This will surely impact Amazon's Fire TV business.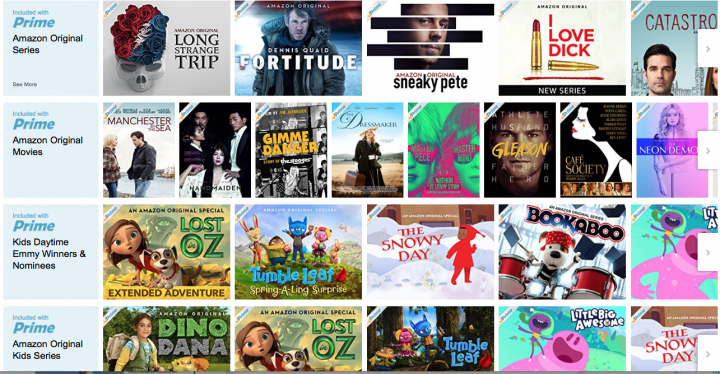 The $99 service is primarily pitched to as a free two-day shipping service, but it comes with perks like an extensive television and movie library.  Amazon Prime subscribers can also backup an unlimited number of photos for free.
Apple didn't provide much other news about the Apple TV or tvOS  at WWDC 2017. Apple didn't provide an exact launch date of the Amazon Prime Video app at the event.