Amazon Kindle Fire "Sold Out" Ahead of September 6 Event
Amazon's first Android tablet is sold out 48 weeks after it was first introduced, but a new model is just around the corner.
Today Amazon announced the Kindle Fire is sold out in a press release. In the release Amazon CEO Jeff Bezos dropped a not-so-subtle hint that his company has a new version of the Kindle Fire ready to go in the near future. Bezos hyped up the company's "exciting roadmap" which might include a number of new Kindle Fire models.
The $199 Android tablet is still available on Amazon.com, but only through third-party sellers. Amazon partners Best Buy, Radioshack, and Staples also pulled the tablet from their websites. Best Buy and Staples list the tablet for $179, but potential buyers have to hope their local stores have the stores in stock.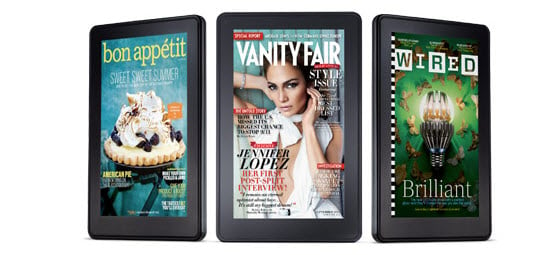 Users can check Milo to see if their local stores have stock of the Amazon Kindle. Stores appear to have lower stock than usual, so it might be hard to find the tablet. According to the website all but Best Buy stores on Long Island save one are sold out of the Kindle Fire, all Staples stores have low stock, and Radioshack stores have a lot on hand.
With both the Kindle Fire and Kindle Touch sold out we assume Amazon has plans for new models of both devices. Rumors of those upgrades include a Kindle Fire 2 with an aluminum frame, a larger Kindle Fire, and a Kindle Touch with a light-up screen. We should hear about those new devices at Amazon's September 6 event in California.

As an Amazon Associate I earn from qualifying purchases.