Amazon Releases iPhone App
I figured this would happen someday and I'm glad to see it has occurred. Amazon has released a shopping app for the iPhone and iPod Touch. I haven't given this a try yet but according to Gear Diary the app allows you to shop the site, read reviews and use the iPhone camera to take pictures of items you'd like to remember for a possible purchase. The photo goes to your Amazon account where 'Amazon Remembers' will alert you when a   match is found. The app is currently available on the App Store for free.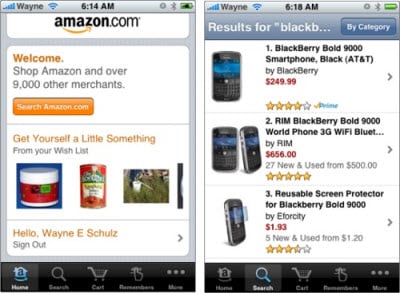 As an Amazon Associate I earn from qualifying purchases.