Amazon Set-Top Box Reportedly Arriving in Time for Holidays
Amazon's long-rumored set-top streaming box is rumored to be released sometime later this year, in time for the holidays, according to the Wall Street Journal. The streaming media box will obviously be a vehicle for streaming Amazon Prime content to the television, but sources are also saying that the company will add third-party apps as well.
The unnamed set-top box would take on other frontrunners in the streaming media market, including Roku and the Apple TV, and thanks to reports that Amazon's box will support third-party content, it's possible that it could be a serious contender, but we wouldn't be surprised if the company at least put more focus on its own content.
Amazon's Kindle Fire tablets have been selling like hotcakes, but unless you're invested in the company's ecosystem, you probably won't get much out of them, considering that it's all based around Amazon's digital offerings, including Kindle books and Prime Instant Video streaming of TV shows and movies.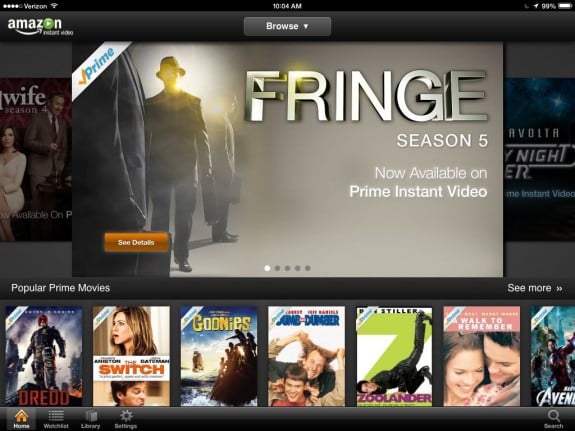 According to 9to5Google, Amazon's set-top box could be called the Firetube — a rather lame play on words between Amazon's Kindle Fire series and a nickname for the television. The company filed a trademark for the name, which means it's at least a possibility, but that doesn't mean it's a for sure thing. Then again, while it does seem like a pretty awful name for a set-top box, we also thought iPad was a pretty bad name for a tablet, so names do catch on over time.
Of course, a better name for it would be "Kindle TV," but since Kindle mostly deals with books and such, we doubt Amazon will name its set-top box after anything like that.
Overall, it would make perfect sense for Amazon to release their own set-top box. It would get more people to join Prime in order watch streaming TV shows and movies, and if they sell the device at a low enough cost, they could sell fast; Amazon has been known to sell its hardware at extremely low costs, and make up for the lost profits in digital content sales. They could do the same with a set-top box.

This article may contain affiliate links. Click here for more details.