Amazon No Longer Blocking Android Market and Third-Party eReading Apps on Kindle Fire
A little while ago people discovered that if they tried to go to the Android Market website at market.android.com on the Kindle Fire they … couldn't. The browser would just redirect them to Amazon's App Store, instead.
I'm sure somewhere there's a customer service rep on the record saying that this is for customers' own good. You can't install apps from the official Market, anyway (or so Amazon wants you to think) so why even bother going there?
People also noticed that even though there are a handful of eReading apps in Amazon's store, these don't appear when you search for them on the Fire.
We're not talking the Nook app, which isn't there, but apps from smaller players like Kobo, Wattpad, and Bluefire. Still, these are technically rivals to the Kindle, so I suppose it was somewhat understandable.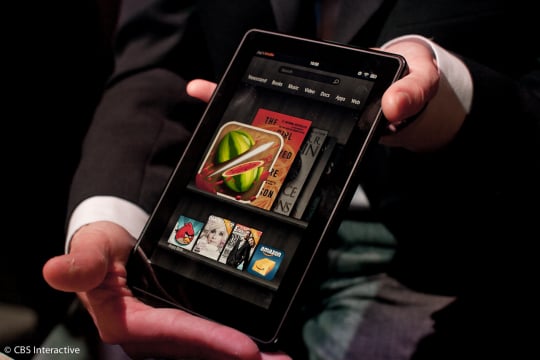 Now it looks like Amazon is easing up on this whole blocking rivals thing. The latest software update tweaked the browser to stop the Market redirect. Perhaps they relented because of bad PR.
And, according to TechCrunch, they stopped hiding the eReading apps as well. Though there's some confusion, as two of the apps mentioned above have disappeared again while Wattpad is still listed. This may change.
Blocking the Android Market was a silly move, especially since it doesn't open the door to people downloading apps from there any more than Amazon has already opened it by leaving that setting available. However, I do understand not wanting customers to download eReading apps that compete with them on their own device. The whole reason for the Kindle Fire is to get people buying more things from Amazon, be it music or video or books.
Looking at Wattpad's selection, it wouldn't surprise me if Amazon realized that customers would likely be looking for reading material there they couldn't get on Amazon, anyway. Like fanfiction. The same can't be said for Kobo, who sells the same new and popular titles that Amazon does.
Still, it's kind of crappy of Amazon. Why not just reject all eReading apps from their store completely if that's their stance? They might not let anyone else in the gate now…
Hopefully the other eReading apps will reappear soon.