Amazon Tablet Rumors Heat Up with Word of Shipping Later This Year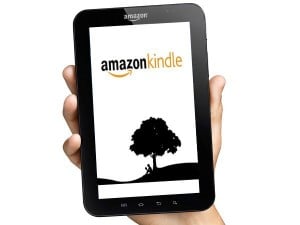 An Amazon Tablet has seemed inevitable for quite some time and rumors and analysis have been saying that Amazon is the company that might actually have a shot at chipping into Apple's runaway lead in the Tablet market. Now there's word from Digitimes that Quanta has received orders for the Tablet and that it will probably debut later this year. (Read just in time for the Christmas season.)
Word is that this won't replace the Kindle in Amazon's inventory, but be an entirely new device, as Amazon will continue to drop the price on the Kindle hardware as a way of moving it into markets where it hasn't taken hold yet.
If all is true here we're potentially looking at Fringe Field Switching LCD displays that come from epaper manufacturer E Ink. Fringe Field Switching (FFS) panels are produced by Hydis which is a subsidiary of eInk, and they allow for the color displays that Tablets need to have to compete.
Via Engadget and just about everyone else.