Amazon to Offer Special $111.11 Launch Day Promotion for Droid RAZR
Potential owners of the Droid RAZR smartphone and those who are looking to hop onto Verizon Wireless' expanding 4G LTE blazing fast network should look no further than Amazon on launch day. With the phone launching on 11/11/11 at 11:11 AM, Amazon is also looking to match the unique binary number launch date with its own $111.11 price tag.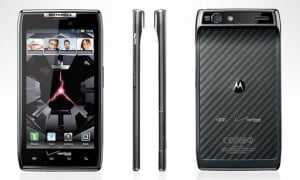 The deal could be a special launch day only promotion, so you should hop fast if you want to snag the highly anticipated RAZR revival phone from Motorola–just this time with Android and a whole of newness–for a great price.
The requisite 2-year contract will be par for the course here.
Via: Gizmodo

As an Amazon Associate I earn from qualifying purchases.