Amazon Update for Kindle to Allow On Device Account Set Up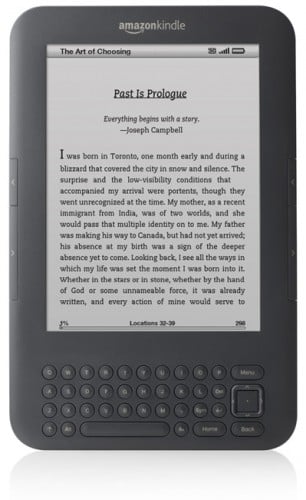 According to this post on SlashGear, Amazon is circulating an early preview of new Kindle firmware (v3.0.1) that will allow users to set up accounts directly from the Kindle device instead of having to go through the web to open an account. This only makes sense as the Kindle, in all of its generations, is a device that you can pull the designated content into without having to tether to a computer. This looks to be only for the new Kindle 3 devices. Of course you do need to download the firmware update to a computer to update your Kindle.
This news comes as we're also seeing that the Kindle will be available at Best Buy later this fall.

This article may contain affiliate links. Click here for more details.