Amazon Updates iOS Kindle Apps
Amazon has rolled out an update to its Kindle App for iOS devices and it offers some new functionality that most likely will be welcomed by users of the iOS platform. The big shiny features noted in the update include: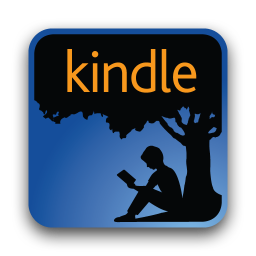 The update feature that interests me most is the ability to get PDFs on to my devices a little easier. Although the methods (via iTunes or email) aren't the best that they could be. I currently use Apple's iBooks to do this but I'll be giving this a try. The reason I think it is a bit clunky is the emailing process. Each Kindle device you own has its own email address. That's all well and good, but it seems to be that the process could be smoother if there was just one Kindle address for an Kindle owner since these documents are going to Amazon's Cloud. I'm not sure what the rationalization is for tying the delivery to a specific device if I can later put the documents on any Kindle device.
Now, if you read a lot of PDFs (or have documents in doc, html, rtf, azw, or mobi formats)  could be a big feature for you, clunkiness notwithstanding. This would allow the Kindle devices to become closer to full-fledged eBook reading devices. You can't use ePub files yet, but if you convert them to a format Amazon uses that's a solution there as well.

As an Amazon Associate I earn from qualifying purchases.