Amazon Wireless Offers Great Prices on 4G Android Smartphones for Memorial Day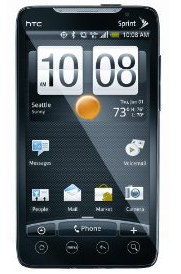 Amazon isn't about to let WireFly have all the great Memorial Day Deals on Android devices. Through the weekend Amazon is cutting the prices on new phones from Verizon, T-Mobile, AT&T and Sprint.
UPDATE: We've just heard that Amazon may be offering the HTC Thunderbolt, LG Revolution, Samsung Droid Charge,  and Google Nexus S 4G completely free on Monday. More details coming, but you may want to hold off on your purchase and stay tuned.
These are some of the best deals we have seen, but WireFly's $25 off coupon will net you a better deal on a few phones so make sure you check those deals out.
4G Android SmartPhone Deals – Memorial Day
For more deals, check out our WireFly Android Deals and our Memorial Day Notebook deals from Apple, Dell, Sony and HP.

As an Amazon Associate I earn from qualifying purchases.