Amazon's Droid RAZR $111.11 Deal Extends Beyond 11/11 and Includes $100 Credit With Hotspot
Today Amazon is selling the [amazon_link id="B0061OQJTK" target="_blank" container="" container_class="" ]Motorola Droid RAZR[/amazon_link] for the palindromic price of $111.11. As you know, today is 11.11.11 and today the RAZR officially went on sale, so it's all very themetastic.
However, the $111.11 deal will not end when the clock strikes midnight. It is a limited time offer, but will go on for another few days, at least.
Amazon also has a deal going on right now wherein if you activate the mobile hotspot feature on any phone you buy from AmazonWireless, you'll get a $100 credit for Amazon.com. You can buy some sweet accessories with that money.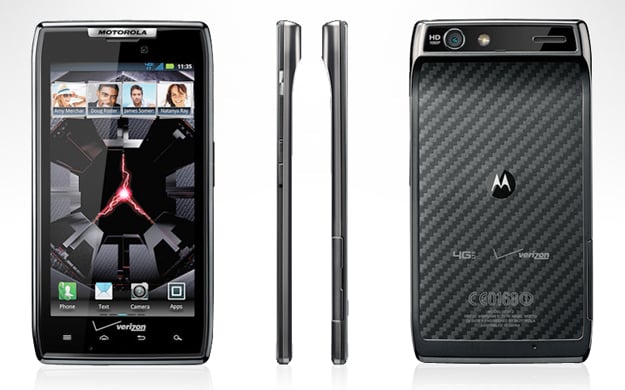 This deal is in effect for the RAZR, too, even though it's also on sale. So you can get a sweet phone fore $111 plus get a $100 credit which you can use to buy presents you were already going to buy, anyway, and it will be like getting a phone for $11.
If you qualify, I would highly advise scooping up this deal for the Droid RAZR as it's a great phone. Check out my review for the full story. Here's a hint: dual-core CPU plus beautiful screen plus LTE plus a phone so thin it hardly seems like it should be real equals a great choice for Verizon Wireless customers.
Also check out Chuong Nguyen's favorite thing about the RAZR (it might not be what you think).
Ready to buy one yet?

As an Amazon Associate I earn from qualifying purchases.