Amazon's Serious About Making Whole Foods More Affordable
Amazon's $13.7 billion Whole Foods takeover is now complete and consumers are already seeing big changes. Amazon's slashed Whole Food prices by up to 43%, driving traffic to stores and in some cases making it hard to keep items in stock. Amazon sent out a press release last week stating that many everyday staples, such as eggs, bread and milk would be cheaper starting this week, but  the cuts seem to have gone much further. Whole Foods employees stayed at work until as late as 1 am in some locations to fully inventory the stores and put up new lower prices.
The reduced prices Amazon announced last week were notated on orange tags that read "Whole Foods + Amazon." Throughout Amazon's marketing campaign on the new lower prices, the company's noted that there's "more to come." Today on a visit to a San Francisco Whole Foods store, my wife and I saw that the prices have dropped significantly throughout the store.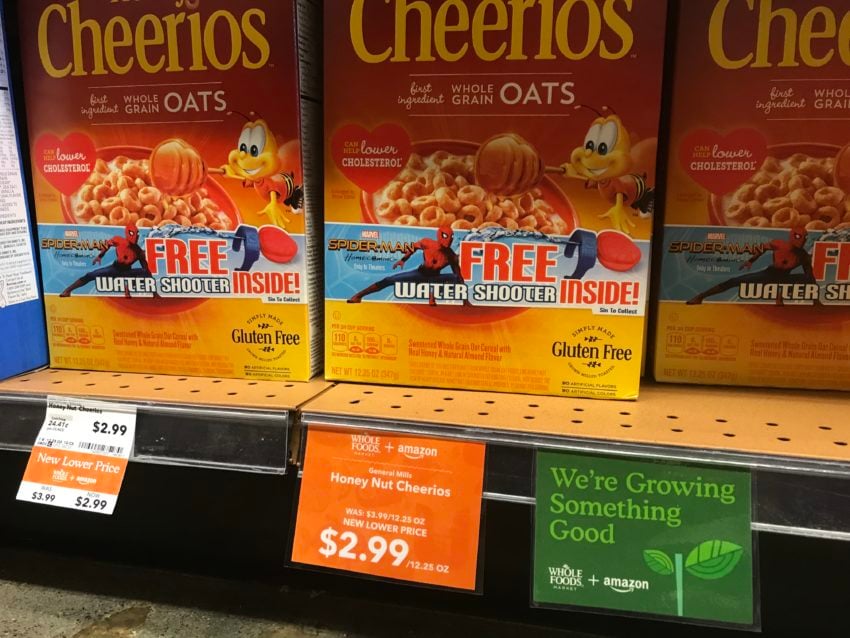 Cheerios and now $2.99, which is $1 cheaper than it was yesterday. You can still get Cheerios cheaper at other grocery stores if you buy larger sizes, but we sure don't mind the 25% discount.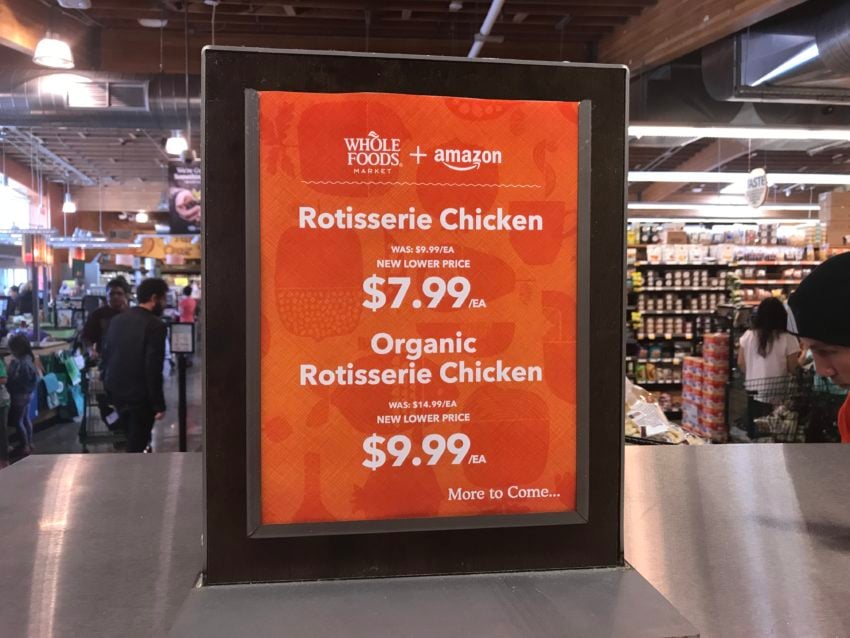 The rotisserie chickens are now $7.99 each ($2 discount) and organic rotisserie chickens are now $9.99 each ($5 discount). Yes, those prices are still pretty high, but this is San Francisco, where buying lunch for $10 or less can be a serious challenge.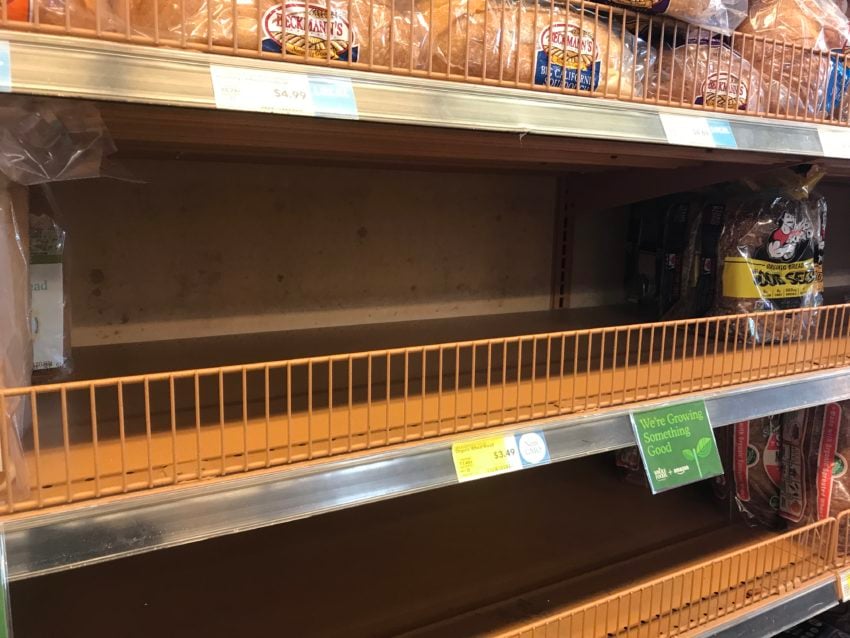 Lower prices on loaves of bread meant some brands and styles were sold out by lunch time.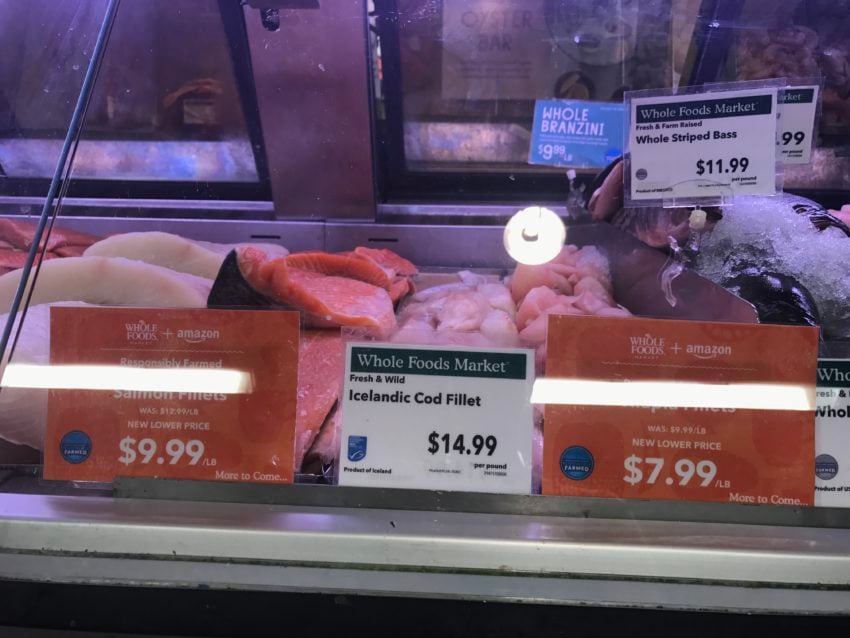 Salmon and Talapia filets are now $2 per pound cheaper. 
Organic peanut butter that doesn't have palm-oil added into it like many more affordable brands is now $4.99, a $1.50 price drop from yesterday.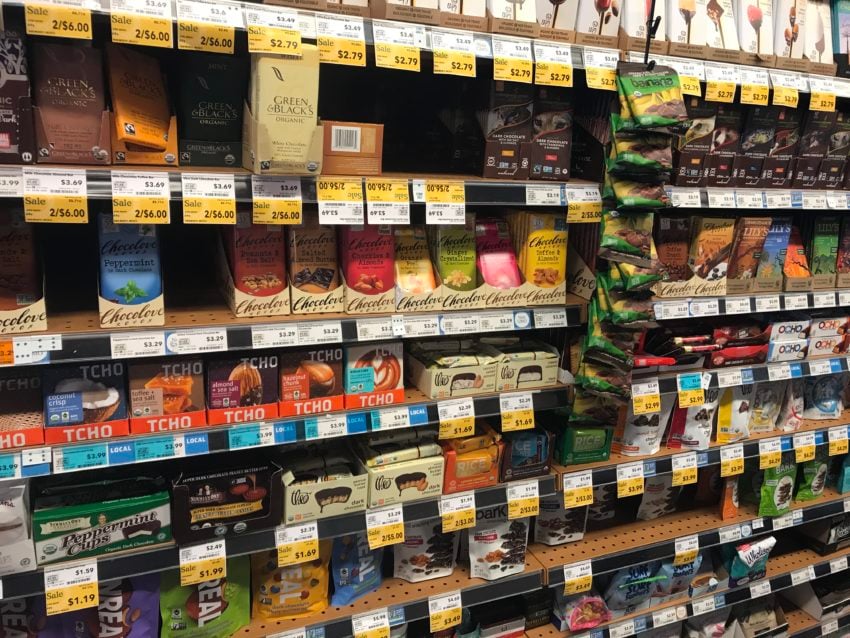 The candy and chocolate aisle is strategically placed right in front of the express checkout lane. The void in the shelf is for gourmet chocolate bars priced at $6 per pair, a 23% discount.
Besides the lower prices, Amazon is already selling electronics in some locations. Whole Foods stores will soon start serving as a pickup and drop-off locations for Amazon packages. This is a very big deal for people who live nearby Whole Foods stores and hesitate to order items from Amazon regularly because of shipping logistics.