AMD Talks About Netbook, Mobility Strategy – Yukon Coming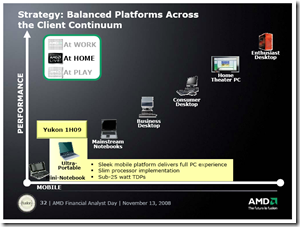 During AMD's Financial Analyst meeting, they are announced a number of technologies, but of interest to our readers is their Netbook and ultra-portable strategy.  AMD announced the Yukon platform for the mini-notebook, netbook, and ultra-mobile platform  — to be released first half of 2009. They also laid out the platform roadmap for the next several years for ultra-mobiles and netbooks. Screen shots after the break.
Yukon: sleek mobile platform, slim processor implementation, sub-25 watt TDPs
Upcoming netbook /ultra-portable platform for 2009/2010/2011: Conesus: 2 cores, 1M cache, DDR2; Geneva 2 cores 2M cache, DDR3; Ontario 2 cores, 1 mb cache, DDR3, GPU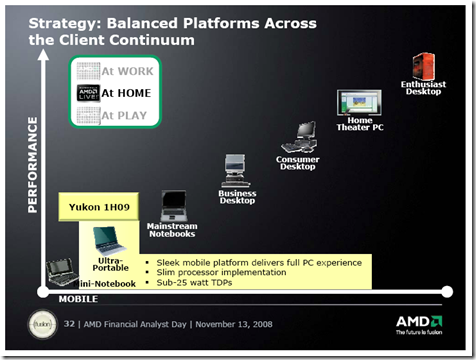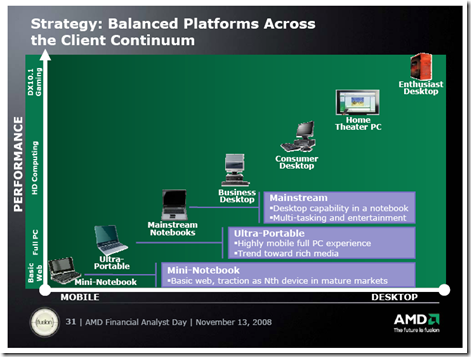 As an Amazon Associate I earn from qualifying purchases.