Amorz Extreme Stealth Lite Glass Screen Guard for iPhone 5s and Note 3
Amorz announced the Amorz Extreme Stealth Lite Tempered Glass Screen Protector for iPhone 5s, iPhone 5c and Samsung Galaxy Note 3. They call it the drill, hammer and lipstick tested screen protector for Apple's new iPhone and the Note 3.
We love tempered glass screen protectors because we get a coat of protection for our mobile touch screens. Glass tempered screen protectors offer more protection than thin-film protectors and feel just like a touch screen. Fingers and styli glide over them as if there wasn't a protector on the device. The thin-film protectors don't feel as good and often dim the screen's brightness or sharpness.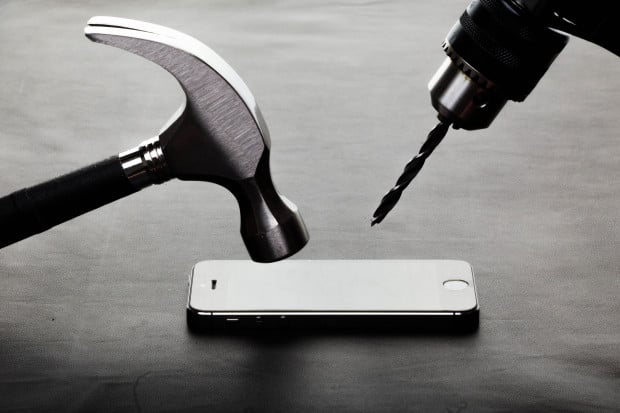 Buyers can get one for the iPhone 5S/5C and Samsung Galaxy Note 3 at Amorz for $34.95. Amorz makes the Stealth Extreme Lite only 0.2mm thin. They also promise that it won't shatter because of what they call "8H hardness rated processed glass". We're not sure what that means except that they say it can take a blow from a hammer or withstand a drill's punishment.
The underside of the protector comes with silicon adhesive which means it will stick the screen while not damaging it. Glass screen protectors usually go on easier than thin-film protectors and don't bubble up as easily. Some, however, will lift off the screen. We use one on the HTC One that lifts off the screen on the middle of the two long sides when we put the phone in a card dock that presses against the side of the phone. Amorz says the adhesive keeps that from happening with the Extreme Stealth Lite protector.
A coating on top of the protector keeps oil, fingerprints and smudges from building up as much, according to the company. They say even lipstick won't stick to the screen as easily. Users can quickly and easily wipe it off.

As an Amazon Associate I earn from qualifying purchases.