Amtrak Using iPhones For Tickets
On some routes, Amtrak conductors are now using iPhones to check tickets instead of the outdated hole punch.
According to The New York Times, Amtrak is now using iPhones on a few routes including Boston to Portland, Me., and San Jose to Sacramento. Conductors use iPhones with a special case that provides a battery and barcode scanner (similar to the device Apple uses in its stores) and a specialized app to scan barcodes on tickets instead of just punching holes.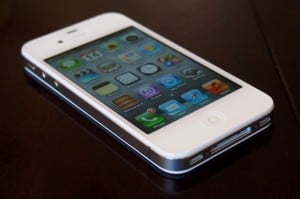 With the new app Amtrak can keep real-time information on the number of passengers on the train, which was impossible before. The information will help conductors fill empty seats left by passengers that missed the train. The app also lets conductors tell the engineer when disabled passengers will need help getting on and off the train so the wheelchair lift is ready.
Conductors can also use their iPhone app to report problems on the train such as a broken toilet.
For passengers, the new system means an easier way to book tickets and change them if needed. Amtrak has an iPhone app that will let passengers buy their tickets or change them whenever they want to.
The app will also produce a barcode for the conductor to scan, so there's no paper tickets to worry about at all.
Unfortunately Amtrak only has an iPhone app right now, but an Android app is in the works with a release expected in early fall. Until then, passengers that don't have an iPhone can use the mobile website to load their tickets.
It's not as convenient as an app, but still helpful.