Analyst: Apple Not Likely Impacted by Qualcomm's Chip Shortages
Qualcomm has previously warned that chip shortages of its processors and components would likely have an impact on smaller handset manufacturers as the company found that the 28 nm architecture was harder to make than previously anticipated. Fortunately, though analyst Gene Munster of Piper Jaffray noted that Apple would likely experience little or no impact as a result of Qualcomm's manufacturing problems.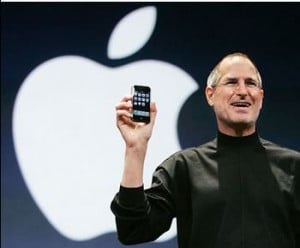 Though Apple develops and utilizes its own proprietary ARM-based processor inside its iOS products rather than Qualcomm's application processor under the Snapdragon line, Qualcomm is believed to provide the company with the baseband chipset for the iPhone, which would likely allow Apple to support faster 4G LTE mobile broadband connectivity on its smartphones.
According to Munster, even if Apple experienced supply constraints and overwhelming demand, it seems that customers and potential customers are unlikely to accept any other substitute for the next-generation iPhone, which is believed to be announced this Fall. "We believe it would be unlikely that a consumer would choose to buy another phone if they are unable to get an iPhone 5 due to short term supply constraints given past launches with limited supply," Munster says.
AppleInsider reported that "According to the note, the firm estimates an 80 percent chance that iPhone sales will meet its forecast of 49 million units in the December 2012 quarter. Even if Apple was affected by shortages, Munster expressed belief that iPhone sales would simply be shifted into the March 2013 quarter and beyond."
Apple may be considered a tier one manufacturer and would be given favorable consideration by Qualcomm that smaller players would not get.
In addition to speculating on Apple's relationship with Qualcomm for the next iPhone, Munster also predicts that the iPhone 5 will be completely redesigned to "more closely resemble the metal rear panel of the current iPad." Munster also says that there is a 50 percent possibility that the iPhone will have a display size larger than 4-inch. Upgraded memory, and a higher megapixel camera will also be part of the package according to Munster's predictions.
The new iPhone is said to have been worked on very closely by late Apple cofounder Steve Jobs before his death.