Analyst Estimates Manufacturers Will Ship 67 Million 4G LTE Phones in 2012
With 4G LTE networks constantly growing, analysts expect LTE smartphone shipments to reach record numbers this year. The current estimate is that manufacturers will ship 67 million LTE smartphones before the end of 2012.
That number comes from Strategy Analytics, and is almost ten times the 6.8 million LTE smartphones shipped in 2011. Strategy Analytics analyst Neil Mawston said that carriers and vendors will be "launching dozens of LTE models across numerous countries worldwide" this year.
Mawston continued, saying that "LTE has quickly become a high-growth, high-value market that no operator, service developer, device vendor, or component maker can afford to ignore."
Most of the 4G phones will ship in the United States, Japan, and South Korea. Carriers in all three countries are rolling out their LTE networks aggressively.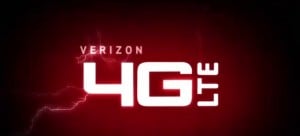 In the US, Verizon already has 200 markets covered by LTE, with another 200 expected by the end of 2012. In Japan, NTT DoCoMo has its Xi LTE network, with ridiculous speeds of 75 megabits per second. South Korea's SK Telecom launched in February 2011, and has more than 1 million subscribers as of last month, according to NetworkWorld.
Mawston expects Apple, Samsung, and HTC to lead the charge on 4G LTE smartphone shipments. We've already seen LTE phones from Samsung, including phones like the Galaxy Nexus and the Galaxy Note. HTC has the Rezound on Verizon, and the upcoming One X.
We've seen hints that Apple will have an LTE iPhone out later this year, though nothing is final until Apple announces it. The only LTE device Apple has at the moment is the new iPad.
Other companies like LG, Nokia, Motorola, Pantech, and Fujitsu are also joining in by making 4G LTE smartphones. In the US Motorola already has a few LTE devices. LG and Pantech do as well.
The only problem with many of these LTE smartphones is that they're expensive. A Samsung Galaxy Nexus on Verizon costs $299.99 on contract, as does the Samsung Galaxy Note on AT&T.
There are some less expensive phones with LTE such as the Nokia Lumia 900 which will allegedly carry a $99.99 price tag when it launches in April. Of course, there's always sales on older phones as well. A Droid Charge, for instance, is available for free on Verizon with a two-year contract.
Even with cheaper phones, LTE costs more per month than 3G-only phones. Users might want the faster speeds, but not everybody is willing to pay the extra data cost. Even if they can pay it, they might find extra charges on their monthly statements because they accidentally run out over their data limit.
Via: CNet