And Now for the Blackberry Playbook Reviews…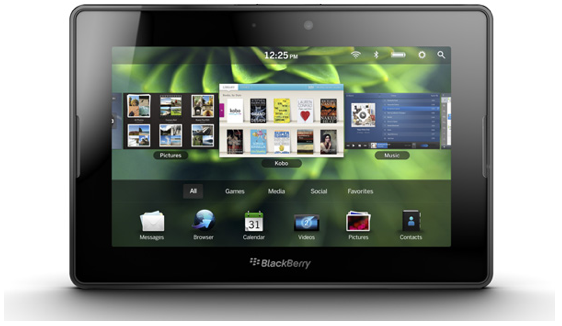 The embargo lifted for all of those reviewers who got their hands on review units of the Blackberry Playbook and so the Internets are buzzing with reviews. If you've been following the earlier reports from RIM and from those who saw earlier prototypes I don't think you'll be surprised by what we're seeing so far. By and large most reviewers seem impressed with the hardware and the multitasking. Most express disappointment with something we all knew was going to be the case, that RIM chose not to include native apps for the calendar and contacts. There seems to be a trend that some find the power button to be difficult to press. The lack of third party apps (again no surprise) also is a featured theme.
I'm not sure if this is an accurate or even remotely fair analysis of what I'm reading, but taken in the context of the reviews of some other Tablets we've seen this year, the phrase "a good start," which appears quite a bit in the early reviews, doesn't seem to bode well.
We're sure to hear more here in the next weeks as real users get their hands on the Playbook.
Here's a list of some of the reviews that you might want to check out.