And now..some You Tube News
Its time for a YouTube news round up from around the Internet: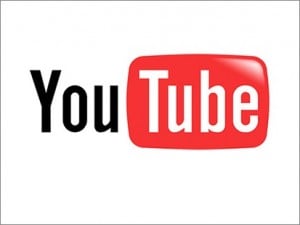 YouTube launches the YouTube Music Discovery Project:  You know when you go on YouTube and you are trying to search for your favorite music video or just music and it just doesnt work right?  You find everything you don't want.  Well, Google wanted to help its music searching community with rolling out the YouTube Music Discovery Project. You enter the name of the group, musician, music type into the "Find > Mix > Watch" area and hit the "Disco" button.  From there, you can find whatever you were looking for and a playlist will show up along with videos and other useful information on the band. You can even create playlists and mixes for your own enjoyment.  From what I have seen, its a pretty initutive search engine.  Lets see if it will catch on to the rest of the YouTube using public.
YouTube goes HTML5: YouTube is rolling out some more changes with the limited adoption of HTML5. What does this mean for us?  It means that we won't always have to use a plugin to watch YouTube videos.  The audio and video will work without it, because of the HTML5 support  This is only in a beta state right now and can be activated at the YouTube TestTubes area. Also, to get the new player to work, you'll have to be using Chrome, Safari, or ChromeFrame on IE. It will not work with all videos, but it does work.
YouTube challenges NetFlix? YouTube is testing a new service to rent movies and videos through them.  No one is really sure how they will fare against NetFlix and the other big rental companies, but it will be interesting to see what will happen on the coming months. YouTube is starting with five films from the Sundance Film Festival. The first five films, which will cost $3.99 to rent from Friday through Jan. 31, will include "The Cove," a documentary about the dolphin fishing industry, and "Homewrecker," a comedy about a locksmith.  The service will be available Friday.
And that is all the news that is fit to print.  Like Dennis Miller from SNL used to say, stick a fork in me because I am done.