Jim Haliburton was the first to email us last night in the MTV Pimp My Ride Tablet PC contest. After watching the episode, he correctly told us that the VW was tricked out with 4 LE1600 Motion Computing Tablet PCs. John is receiving $250 from GottaBeMobile.com so he can trick out his Tablet PC with accessories from Buy.com. Have fun, John! Be sure to let us know what you buy.
Here is a shot of two of the LE1600's in the tricked out VW. By the way, one of those LE1600's came from our own John Hill of Allegiance Technology Partners.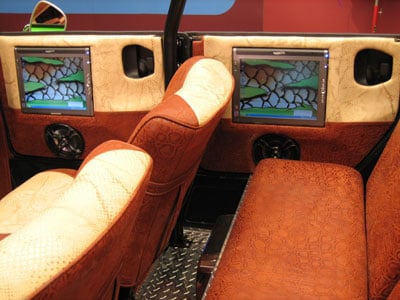 As an Amazon Associate I earn from qualifying purchases.