Android 4.0 Comes To Unlocked Galaxy S II in U.S.
The long wait for Android 4.0 Ice Cream Sandwich on unlocked Samsung Galaxy S II phones in the U.S. is finally over. Samsung started pushing the update today, but only to global phones.
According to Engadget, the update started rolling out today, more than a month after it started rolling out to users in other countries. Unfortunately, the update is only available to users that bought an unlocked Galaxy S II without carrier branding. Users with an unlocked Galaxy S II who haven't seen the update yet can go into Settings and check for an update.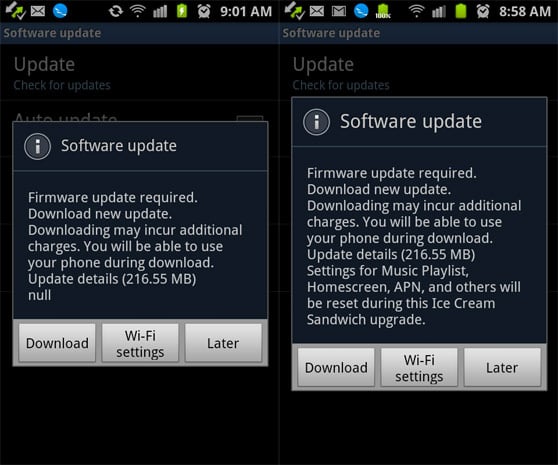 The update doesn't change the layout or look of the phone, TouchWiz still looks the same, but it does have some new Android 4.0 features. For a full breakdown of what to expect with the update, check out our guide to Ice Cream Sandwich.
The update to Ice Cream Sandwich still isn't available for U.S. carrier-branded versions of the Galaxy S II. We heard back in February that Sprint was testing the update for the Epic 4G Touch, but we haven't heard anything about it since. We still haven't heard updates on when AT&T, T-Mobile, and Verizon might roll out their updates.
With any luck, the ICS updates for U.S. carrier-branded Galaxy S II smartphones will come out before Samsung releases the Galaxy S III. That phone will likely be announced at Samsung's event in London on May 3. A recent leaked video shows the Galaxy S III running Android 4.0 with a new TouchWiz skin that looks like a small change from the current skin.