Android 4.4.2 KitKat Arrives for the Moto G
The Moto G is looking more and more attractive as Motorola and Google continue to push out more details and updates for the little device that could. Offering a premium smartphone all for just $179 contract-free.
Being one of the first devices to Android 4.4 KitKat roughly a month or so after Google announced it, today the company confirmed Android 4.4.2 KitKat, the latest version from Google with tweaks, improvements, and security additions is now available for the Moto G in the UK. The update arrived stateside earlier last week, but now the UK will finally have 4.4.2 KitKat on the budget handset.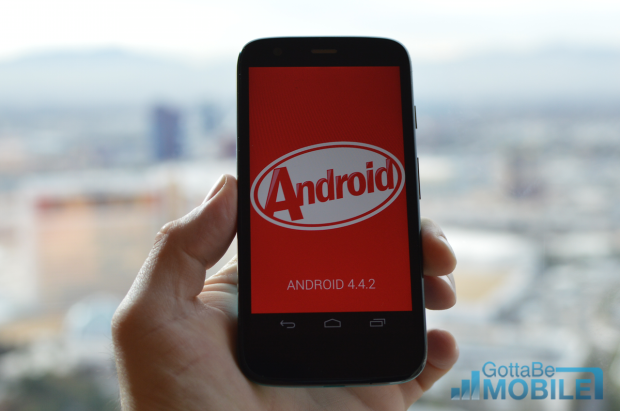 As a reminder, the Moto G comes in an attractive 4.5-inch form factor, offering a wallet-friendly price and quad-core processor with 8GB of storage and a 5 megapixel camera, all for under $200. In fact, throughout the UK it's available now for just £135 ($180).
This makes the Moto G the first device in the UK that isn't a Nexus to get the update to Android 4.4.2 KitKat, although it looks like the Moto X could also get released in London early next week.
Read: Moto G Review
Those in the UK can expect a faster and more smooth experience along with all the security additions for a safer smartphone. You can find more details on the Android 4.4 KitKat update here, and expect the update to arrive throughout the week as Motorola usually does staged software rollouts.
Users can head to settings > about phone > and tap check for updates now to pull down the new software update from Google and Motorola.

As an Amazon Associate I earn from qualifying purchases.