Android 4.4.3 KitKat Update: Massive Roll Out Underway
The past few weeks have been filled with rumors and reports that an update to Android 4.4.3 KitKat was coming soon from Google to Nexus devices. Earlier this week details surfaced that the Nexus 7 and Nexus 5 could receive it first, but today we've learned an entire slew of devices are getting it starting today.
It isn't just Nexus devices receiving Android 4.4.3 KitKat as we stated this afternoon, and instead Google's been working hard to deliver the latest and greatest to a massive list of smartphones. Along with the Nexus 4, Nexus 5, and both models of the Nexus 7, tons of other smartphones should receive the software upgrade this week.
Read: Nexus 5 Review
Today Motorola just confirmed the company will deliver Android 4.4.3 KitKat this week to the Moto X, the Moto G, and even the newly announced Moto E. To make things even sweeter, T-Mobile Moto X users are getting the latest version of Android as we speak. Read on for all the details regarding what's new, and what devices are receiving the latest chocolatey treat.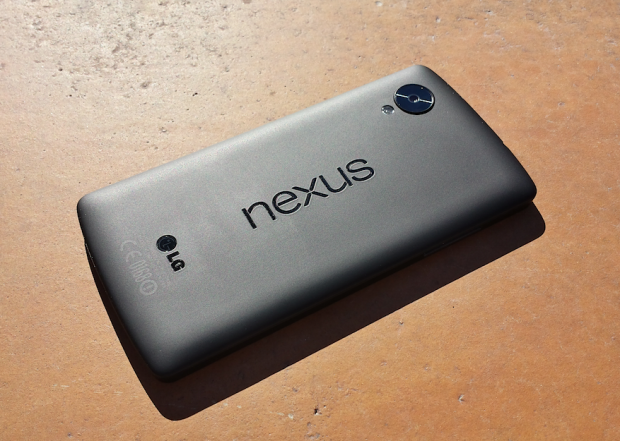 Along with all the Nexus and Motorola devices mentioned above, we're now hearing users with the the Google Play Edition Galaxy S4, HTC One and HTC One M8 are all getting Android 4.4.3 KitKat as we speak. Essentially a massive rollout of the latest version of Android is en route, and arriving all over the place as we speak.
This morning Google posted all the details regarding Android 4.4.3 KitKat as well as factory images for all recent Nexus devices, but we've still been waiting for it to actually arrive on smartphones around the globe. Until now.
Users from the AndroidCentral forums have chimed in reporting that they're already starting to receive Google's latest software on the Nexus 5 and Galaxy S4 Google Play edition, and as you can see below it's loaded with a few bug fixes and other tweaks.
The update for the Galaxy S4 Google Play Edition is quite large, coming in around 156MB in size, but we're hearing from multiple sources that it'll only take a few minutes and users will be enjoying the latest and greatest.
Read: Android 4.4.3 KitKat Update: What Nexus Users Need to Know
According to a flood of tips that just arrived in our inbox, and around the web, it appears that Google has just opened the floodgates for Android 4.4.3 KitKat. Everything from Nexus smartphones and tablets, Google Play edition devices, and even all those Moto smartphones are getting it starting right this moment.
One tipster claims his Nexus 4, Nexus 7, and the 2012 Nexus 7 of his all three have already received Android 4.4.3 KitKat, which is a good sign that things are fully rolling out for all devices, and should arrive for more users soon.
That being said, Google's updates are usually pushed in a slow and staged rollout and typically if you don't get it right away, it should arrive within the next 2-3 days. But with the way things are looking right now, we wouldn't be surprised if most owners didn't receive the new software sooner rather than later.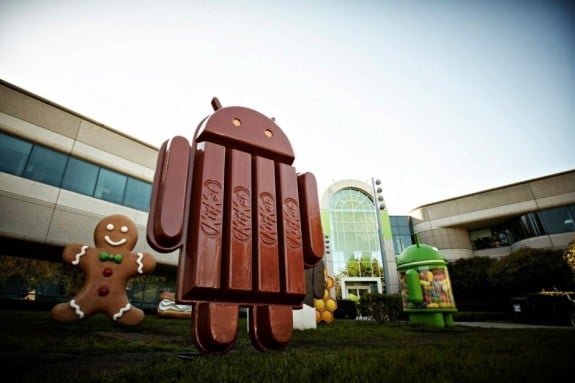 Motorola's blog post is specific to their own devices, rather than Nexus smartphones, and for those with any of the three Moto smartphones mentioned here is everything we know so far as well as the changelog. The Moto X is up first with those on T-Mobile, and other carriers can expect it to arrive in the coming days or weeks. The Moto G in the United States (4G LTE model included) and the Moto G in Brazil should start seeing the update today. And anyone who's purchased the brand new Moto E budget device.
This latest software update brings an improved dialer with a new interface and new colors to enhance consistency and usability, as well as several stability, framework, security fixes, and enhancements to the power profile capabilities.

Motorola users will also enjoy:

Improved camera image quality for Moto X including better consistency of exposure, more realistic flash coloring, and improved photos in low light conditions using front camera.

For Moto X and Moto G, pausing for video recording with a convenient pause/resume button on the viewfinder.

Motorola Alert in this update for Moto X and Moto G users. This new app helps give peace of mind by sending periodic messages to the contacts you choose.
For now we've yet to hear from any T-Mobile Moto X users, or those with a Moto G, but it's pretty clear the update to Android 4.4.3 KitKat is rolling out on a pretty massive scale, and will continue to do so the rest of the week.
When it comes to software updates on Android it has always been known that Nexus devices get the newest software first, but so far with Android 4.4.3 KitKat it appears that Google Play edition phones, and the Moto X are beating the Nexus 5 to the punch.
Users with any of the devices mentioned above can expect Android 4.4.3 KitKat to arrive today, or in the coming days. Drop a comment below once you get your software update, and if you notice anything new.

As an Amazon Associate I earn from qualifying purchases.