Android 4.4.4 KitKat Update Emerges for Nexus Users
Just a few weeks ago after months of rumors and speculation Google released Android 4.4.3 KitKat for almost all Nexus devices, Google Play Edition smartphones, and the update even arrived for many Moto smartphone owners. The move wasn't a surprise as we'd been expecting it for weeks, but today they just delivered Android 4.4.4 KitKat.
With the annual Google I/O developers event quickly approaching next week no one expected Google to be making any moves or changes, but today they just posted the factory images and binaries of Android 4.4.4 KitKat for nearly every recent Nexus device. From the Nexus 4, Nexus 5, Nexus 7, Nexus 7 (2012) and even the Nexus 10.
Read: Nexus 5 Review
Over the past few weeks Google has been rather busy pushing out the absolute latest and greatest version of Android to multiple devices. That was Android 4.4.3 KitKat for the most new Nexus devices, but today they're already outdated. There are no signs of updates arriving over the air to smartphones or tablets just yet, but Android 4.4.4 is coming sometime this week, weekend, or early next week.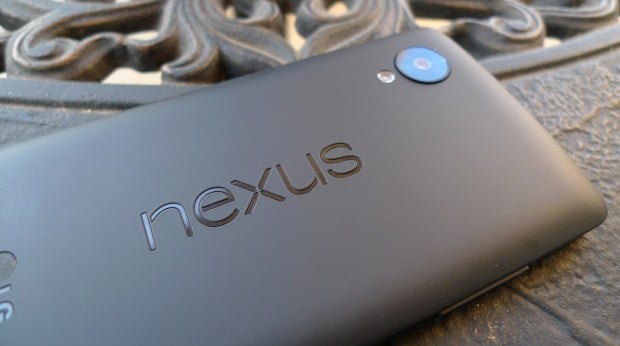 Google released Android 4.4.3 KitKat earlier this month and has slowly been delivering it to all smartphones in the Nexus range, with the most recent being the Google Nexus 10 tablet earlier this week. However, it appears that owners of the Nexus 4, Nexus 5, both Nexus 7's, and even the Nexus 10 can all expect Android 4.4.4 to arrive shortly.
This is most likely an extremely, extremely small update that is fixing a bug found inside Android 4.4.3 KitKat that Google thought was big enough to fix asap, but so far there's absolutely no details regarding what users can expect. With such a quick turn around from one update to another, it's likely minimal, but we're looking for more details as we speak.
During the first week of June Android 4.4.3 KitKat started rolling out to not just Nexus smartphones and tablets, but for users with the Galaxy S4 Google Play Edition, HTC One Google Play Edition, and even the new HTC One (M8) Google edition device. Motorola also pushed out Android 4.4.3 KitKat to the Moto X, G, and Moto E all the same day, making it a rather massive push of Google's latest release.
However, all of that will need to be done over, as Android 4.4.4 is officially here. Well, it has officially been announced and revealed by Google and will start arriving on smartphones and tablets over the course of the next few days.

So what exactly is a factory image? Google posts factory images to its developer site of each version of Android for Nexus devices. This is a place where developers can always return a device to a completely stock, out of the box state. If you've ever rooted your smartphone (like iOS Jailbreak) and flashed custom software, many enthusiasts and developers use the factory images to go back to stock. This means owners of all those Nexus devices mentioned above can download and flash Android 4.4.4 KitKat right now using these factory images, but it will wipe out all device data. These aren't incremental updates that you can simply install and continue, this replaces all software on the device and returns it to a factory state.
Read: Android 4.4.3 KitKat Update Breakdown
At the moment we have no details regarding Android 4.4.4 KitKat, or when users can expect it to arrive on their smartphones and tablets, but it's safe to assume it will be coming via the usual software update notifications in the coming days or weeks.
Update: Sprint has just confirmed Android 4.4.4 KitKat for the Nexus 5, and states its nothing more than a security update. We'll update once we know more.