Android 4.4 KitKat Leak Reveals New Details
The rumors and leaks surrounding Google's Android 4.4 KitKat OS update continue to appear, and we're slowly but surely getting all the details ahead of an actual unveiling. While no one knows exactly what Google has planned, we're seeing a few leaked screenshots this afternoon showing a brand new set of location settings.
From leaks surrounding new white color options, improved SMS support in Google Hangouts, and the possibility of multiple Nexus devices all coming later this month, there's plenty to talk about. Today however the guys on patrol at Android Police have a slew of screenshots showing new location settings, options, and even history. With Google focusing more and more effort on Google Now and location-based features, this makes perfect sense.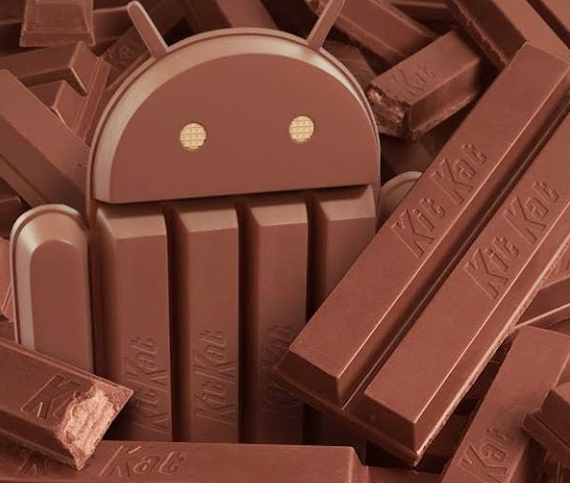 The leakster makes sure to state that while these screenshots are the real deal and the changes will be coming, nothing is final until Google releases it themselves. So while the look and general options could change, most likely what you see below is the new changes to location settings and options that will arrive with Android 4.4 KitKat.
The image below shows Android 4.4 KitKat on the left, with the current Android 4.3 Jelly Bean settings on the right. You'll notice Google now has three different options for advanced users. These should help improve accuracy and overall location settings for Google Maps, Google Now or Search, and much more moving forward. Hopefully work behind the scenes will allow results to be quicker, and more accurate.
If you've ever noticed "Google Services" taking a large chunk of your battery life, it's often for location-based services or Google Now nearby cards, and GPS. These options will not only improve battery life significantly in Android 4.4 KitKat, but let users control the level of access and options like never before. This won't mean much to the average user, but will be an excellent option for those who want it.
Not only will you quickly be able to completely toggle off any and all location services, but the deeper set of options will allow for services to remain, while taking up less battery, as shown in the image above.
Again, nothing is final regarding Android 4.4 KitKat and the Nexus 5 until Google makes the announcement themselves. The latest on that front seems to think we'll get an announcement and more details as soon as next week.

This article may contain affiliate links. Click here for more details.