Android 4.4 KitKat and Nexus 5 Clues Point to Possible Launch Dates
Google is preparing to release a brand new version of its popular mobile OS this month, Android 4.4 KitKat. Along with the new OS update we'll also be getting at least one or two new pieces of hardware. That being the Nexus 5 with the possibility of an improved Nexus 4, and even an all-new Nexus 10 tablet.
In case you haven't been paying attention, multiple rumors suggested Android 4.4 KitKat and the Nexus 5 would be announced today. Or that Google would at least drop an event date which would set the stage for the unveiling of these new products. However, today is almost over and nothing arrived. Save for Apple announcing its new iPad 5 and iPad mini 2 event will be on the 22nd of October.
So for all those sad Android fans we have a few ideas, thoughts, and even clues as to when we'll see the latest and greatest from Google and Android. Will it be October 31st, like some rumors have suggested, or possibly sooner to crash Apple's iPad party? We'll have to wait and see.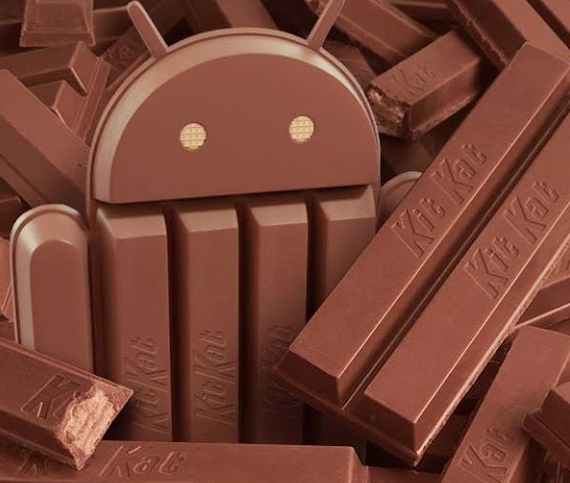 The date we've seen the most regarding Android 4.4 KitKat and the new Nexus 5 is October 31st. This was the initial rumor, and is still the date that most tipsters are still throwing around. Just yesterday reports surfaced of a Nexus smartwatch and Nexus 5 event being scheduled for the 31st of the month, but again, that can't yet be confirmed.
Looking at the clues here though, October 31st makes the most sense for Google. Following previous devices the Nexus 4 was announced in October, and then released in November, and we could see the same thing this time around. Given they hid the KitKat name all along with Key Lime Pie taking center stage, then during the summer months officially confirmed the next version of Android would be called KitKat, and that they'd partnered with Nestle. Google is likely setting us up for a chocolate-filled Halloween full of Android 4.4 KitKat and its brand new smartphone. That would make sense, and tie in nicely with the partnership with the KitKat bar.
Read: Nexus 5 Release Date: What to Expect
At this point it really is anyone's guess as to what Google actually has planned. Several different sources have apparently "confirmed" the 31st is the day, but again, nothing has actually been set in stone. The Galaxy Nexus was also announced in October, then released in November, so we're assuming Google will stick to that chain of events.
The last we've heard from our own sources is the 31st, with Google actually releasing the Nexus 5 and starting off November with a bang all on the 1st. Which would be a pretty fast announcement to release date time frame that we've never seen before from Google.
Here's another idea. Apple has been known to play dirty and announce events or devices at a time that disrupts announcement or news regarding Google's Android. Back in 2012 they sent out invites to the iPad event in the middle of Mobile World Congress right at the exact time Google's own Eric Schmidt was up on stage giving a one hour keynote speech. With all the news of Google and Android flowing, they interrupted with the iPad event announcement. They did the same thing with the iPhone 5S, dropping event invites the day before Samsung announced the Galaxy Note 3. It's a game of chess, and it's time Google fought back.
Google could possibly push the announcement and release date up on the Nexus 5 and KitKat to October 23rd, which would be the day after Apple announces its new iPad 5 and iPad mini 2. This would be a great way to steal some attention and disrupt the unveiling, just like Apple's done in the past. Not only that, but we have a hint of exactly that below.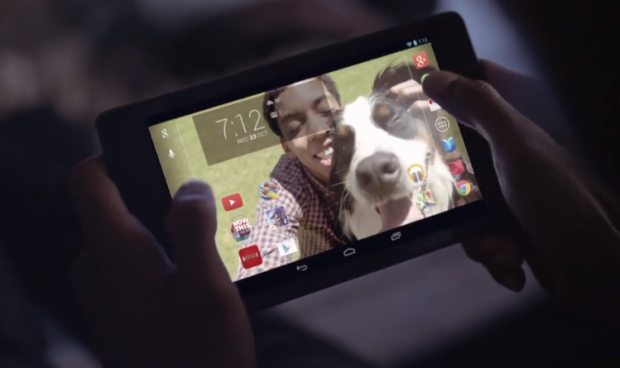 Not to be one of "those guys" but if you look at the Nexus 7 video released today and look extremely close, Google might be giving us a little hint. You'll notice the device has a date listed as Wednesday, October 23rd, right at about 31 seconds. Why show a future date in a product commercial? It doesn't make sense though Google's known for leaving subtle little hints in the past. Is this a tip of when we'll see Android 4.4 KitKat and the Nexus 5?
It's a stretch, but could be a good idea for Google to fight back and steal some thunder from Apple. In the end though, we'll just have to wait and see. Google could make a huge splash with the Nexus 5 and KitKat, or just have a quick event and open pre-orders on the Play Store.

As an Amazon Associate I earn from qualifying purchases.