Android 4.4 KitKat Update Predictions: Galaxy S4, Galaxy S3, Galaxy Note 2
After the Android 4.4 KitKat update announcement, several companies threw their weight behind Google's latest update. In the days since, we've seen others jump on board. One company that hasn't announced anything is also one of the most popular: Samsung.
Last week, Google announced both the Nexus 5 and the Android 4.4 KitKat update. Android 4.4, an update that was originally announced back in September before the iPhone announcement, will be an incremental but useful update for all Android users.
Google confirmed that the update would roll out to its Nexus devices including the Nexus 4, Nexus 7 and Nexus 10 but beyond that the company remained silent. This likely came as a surprise to no one considering Google leaves those announcements to individual companies.
What was surprising though was that several companies immediately confirmed Android 4.4 KitKat updates. In the past, companies have offered up vague details and no semblance of timing. This time around, we saw something completely different.
HTC came right out of the gate and confirmed the update for the HTC One Google Edition within 15 days, the developer edition within 30 days and an update to the regular HTC One in the United States within 90 days. It also confirmed updates for the Droid DNA, HTC One Max and HTC One mini.
Motorola, a company that remained silent about its Android 4.3 Jelly Bean intentions, also offered specifics on the upgrade saying that the Moto X, Droid Ultra, Droid Maxx and Droid mini would be getting the software.
Today, Sony confirmed Android 4.4 KitKat updates for a number of its Xperia devices and earlier this week, we discovered that at least one carrier is planning an LG G2 Android 4.4 update.
That said, there is still one company that remains silent about Android 4.4 KitKat. Samsung, the largest Android manufacturer in the world, still hasn't said anything of note about Android 4.4. And sadly, we have only seen one rumor emerge.
Still, with history, rumors and some good old-fashioned guesswork, we can piece together some expectations in regard to the Samsung Android 4.4 KitKat upgrades and here is what we think.
No Android 4.4 KitKat Updates Until Galaxy S5
Samsung hasn't released any kind of timeline for its Android 4.4 KitKat upgrades but we doubt that that's because it's not going to be releasing any Android 4.4 KitKat updates.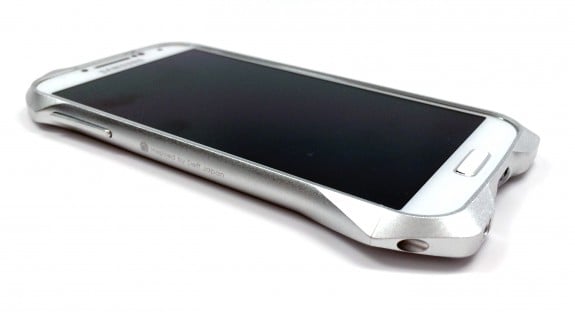 Samsung will offer upgrades it's only a matter of time. We think that that time will come after the Samsung Galaxy S5 launch, whenever that is. Samsung has a history of holding back updates until after it releases a flagship smartphone and we expect the Galaxy S5 to be the first Samsung phone with Android 4.4.
Rumors suggest that it will roll out in early 2014, possibly as soon as January. Even if it comes a little later than that, we wouldn't be surprised to see Samsung roll out the first upgrade to an older device after the Galaxy S5 arrives.
Galaxy S4 & Galaxy Note 3 Will Be First
It's impossible to say which devices will get the Android 4.4 KitKat update first, but we still have a pretty good idea about what to expect. Samsung, like most companies, tends to upgrade its newest flagship smartphones first.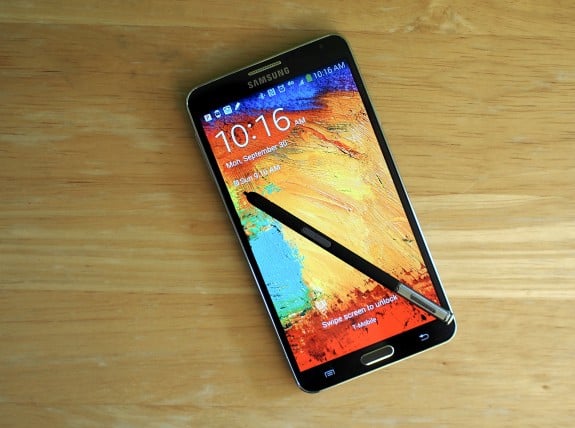 In the case of Samsung, that means the Galaxy S4 and the Galaxy Note 3, which are the company's flagships from 2013. We expect those two to get Android 4.4 first with the Galaxy S4 getting the update before the Galaxy Note 3.
The Galaxy Note series typically lags behind the Galaxy S series when it comes to timing and we expect that to occur here.
Galaxy Note 2 & Galaxy S3 Android 4.4 KitKat Upgrades
The only Samsung Galaxy Android 4.4 KitKat update rumor that we've seen is one that pertains to the Galaxy S3 and the Galaxy Note 2, Samsung's former flagships that launched in 2012.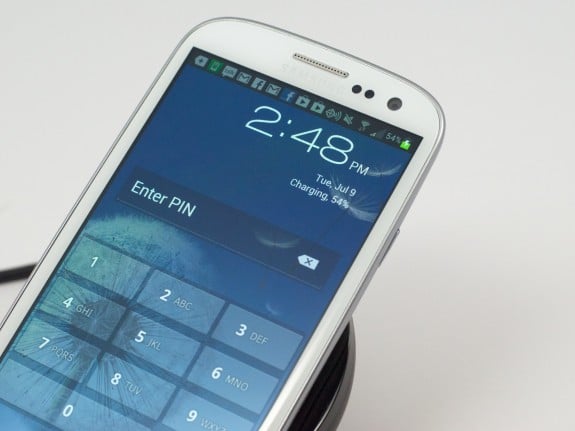 While the rumor is a little flimsy, it does make sense. The Galaxy S3 and Galaxy Note 2 were two widely adopted phones and they are still less than two years old. While Google recommends that companies stop updates after 18 months, we've seen Samsung offer impressive longevity to its devices owners.
That said, we fully expect the Galaxy S3 and Galaxy Note 2 to get Android 4.4. The Galaxy Note 2 Android 4.3 Jelly Bean update will be its first major update and we doubt that it will be its last.
Won't See the Same Kind of Speed in U.S.
The U.S. is typically far behind the rest of the world when it comes to the speed that updates roll out. With the Galaxy S4 Android 4.3 update though, the U.S. has been on par with the rest of the world. We also expect it to roll out the Galaxy Note 2 and Galaxy S3 updates in a swift manner.
We don't expect U.S. carriers to retain this type of speed with the upcoming Android 4.4 KitKat updates. Why? Because they probably won't have the same type of incentive.
Read: Galaxy S3 & Galaxy Note 2 Android 4.3 Updates: What You Need to Know
The Samsung Galaxy S3 and Samsung Galaxy Note 2 Android 4.3 Jelly Bean updates have been confirmed and…
The Android 4.3 Jelly Bean update brings support to the Galaxy Gear, the smartwatch accessory that Samsung announced alongside the Galaxy Note 3 back in September. Devices that don't have Android 4.3 on board aren't compatible with the device which means that carriers are missing out on a ton of sales.
That's why they are moving quickly to bring support to the Galaxy S4, Galaxy Note 2 and Galaxy S3. They want the $299 Galaxy Gear to be appealing to as many people as possible during the holiday season.
Don't expect them to move as fast to Android 4.4 KitKat next year.
No Miracles for Samsung Galaxy S2
The Samsung Galaxy S2 remains on Android 4.1 Jelly Bean in the United States. And at this point, we fully expect it to remain there. Android 4.2 Jelly Bean hasn't been outright cancelled by Samsung yet but it's a long shot.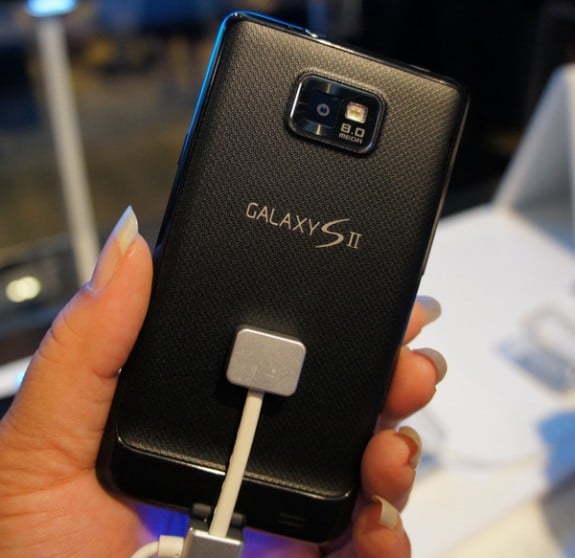 And while Android 4.4 KitKat was built with lesser devices in mind, it's geared toward devices of the future, not of the past. Case in point, the Galaxy Nexus, a device with 1GB of RAM that won't be getting Android 4.4. Android 4.4 is optimized for devices with 512MB and above.
We expect a grand total of zero miracles when it comes to the Galaxy S2 and owners of the aging device should be looking at alternatives if its new Android updates that they are after.