Android 5.0.1 Update for Android Wear: What to Expect
Earlier this year Google announced and debuted a brand new platform running on a version of Android for wearable devices, called Android Wear. Then a few months later at Google I/O the first Android Wear smartwatches were released, but the updates have been few and far between.
Over the past few months more and more smartwatch options have arrived for prospective buyers, but in our own reviews we've gathered a conclusion that a few updates to mature the platform are in order, and that could finally be coming soon. Google's confirmed Android 5.0 Lollipop is headed to Android Wear, and a few new rumors are suggesting it could arrive as soon as tomorrow.
Read: Apple Watch vs Moto 360: 6 Key Differences
For now there's the LG G Watch, Moto 360, LG G Watch R, the Samsung Gear Live, and a few other smartwatches that run Android Wear. There's plenty to love already, but more is coming with the incoming update. Below we'll go over a few things owners can expect to see from the Android 5.0.1 update to Android Wear, as well as the rumored release date.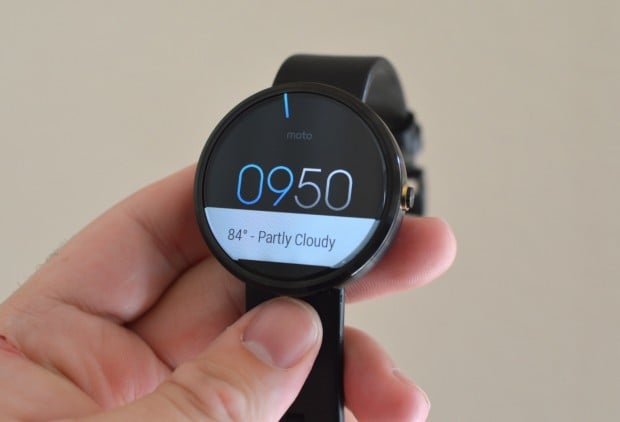 Last month a few leaks surfaced showing off just a few of many new features that would be coming to Android Wear and smartwatches everywhere with some early preview software. For now the operating system is rather basic, handing off tasks from smartphones or connected tablets to the watch display. All apps, games, or software are installed on other devices, and essentially mirrored to the smartwatch.
There's a lot to love about Android Wear, but it should be getting a lot better in the coming days or weeks. Android 5.0 Lollipop was announced in October, and for two months now we've been hearing it's coming soon to Android Wear. Google's currently busy pushing Android 5.0.1 (a bug fixing update) to many Nexus devices, and now it looks like Android Wear could get it first, before most Nexus devices.
Android 5.0.1 Release Date Rumor
Android Wear devices have seen updates on a per device basis, like the Moto 360 that received a few to improve battery life, add more watch faces, new features, and tweak a few settings, but nothing major has arrived yet from Google.
According to a new rumor from Phandroid, Android 5.0.1 Lollipop for Android Wear is set to be released tomorrow, December 10th. Google has been silent regarding an update or any new features for Android Wear, but according to the sites sources the update could come as soon as tomorrow, and bring tons of new features and goodies for smartwatch owners everywhere.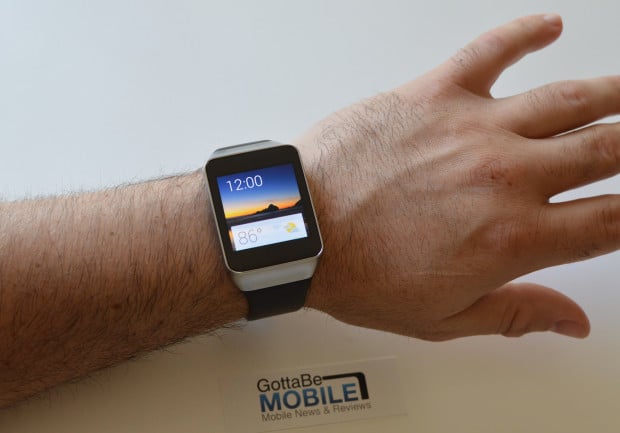 This is only a rumor for now, but from what they're calling a reliable source who had accurate information last time around. They also received screenshots of Android 5.0 on Android Wear, so we could be looking at a release tomorrow. If true, many apps will see updates tomorrow or Thursday to take advantage of any and all changes delivered with the newly released software for Android Wear.
Android Wear 5.0.1 Features
So what will be new? It's hard to say as we've yet to see any hints from Google, leaked video, or details revealing information about what's next for Android Wear. That said, Google will likely look to improve battery life, add more features, useful ones, and deliver some changes and bug fixes for all smartwatch owners. Earlier leaks revealed that these are a few of many new changes coming soon. According to Phandroid.
Battery and Storage information in the companion app
New watch faces (with ability to switch between watch faces via the companion app) and new APIs for displaying weather icons on any watch face
The ability to undo (recover) dismissed cards
New quick screen brightness toggles (regular, theater mode and sunlight mode)
New options for the visual impaired, including text re-size, color-blind options and magnification
OK Google will reorder actions based on your previous activity for a smarter, easier experience
The list above is just a small gathering of some new features coming soon to Android Wear based on previous leaks, and all may not be present in the final Android 5.0.1 Lollipop update for Android Wear, whenever it does arrive.
A few noticeable ones are battery and storage information, new watch faces (and an entire API for developers to easily create new faces) and more importantly, the ability to undo cards you accidentally swipe away. I constantly accidentally swiped away my weather, calender, or other things and wish I could bring them back.
Offering more colors and text sizes, and re-organizing cards will be nice too. I don't need the step counter, but it seems to always be at the top of the list. That won't be an issue moving forward, at least not according to these rumors.
Updates
Android Wear updates have arrived straight from Google for most watches, although many fixes have been worked on by their respective manufacturers. If we do see Android 5.0.1 for Android Wear arrive tomorrow, it will likely start with the LG G Watch, Moto 360, and other devices that were first to market.
Recently the new LG G Watch R, Sony Watch, and ASUS ZenWatch have all hit the Google Play Store, which should see updates too. Most likely Google will push out updates to all smartwatches, but we'll have to wait and see. This could be a slow staged rollout to catch any bugs, or it may not arrive tomorrow at all.
At this point most of the information above are rumors, even if they're pretty concrete, and hopefully tomorrow or in the coming days Google reveals more details and sends out updates for eager smartwatch owners. If Google can deliver this in December, it will give Android Wear a clear lead on the upcoming Apple Watch, set to debut in early 2015. Stay tuned for more details.

As an Amazon Associate I earn from qualifying purchases.