Android 5.1.1 Lollipop Update Rumored
The next version of Android we can expect to start arriving in the near future looks to be Android 5.1.1 Lollipop. A bug fixing update to fix a few outstanding problems users have been experiencing since the initial release of Android 5.0, not to mention squash some issues for the recent Android 5.1 Lollipop release.
At the end of last year, a single Android 5.1 Lollipop rumor emerged. The rumor indicated that Google would be rolling out another extensive bug fix update for Android users and one that would bump the version of the software up from Android 5.0. However, now we're starting to see reports and details suggesting Android 5.1.1 could be coming soon as well.
Read: How to Install Android 5.1 Lollipop Right Now
In early March Google finally announced and released the major Android 5.1 release aimed at fixing a slew of issues users have been having with the initial Lollipop update, but now it seems they have a few more problems to fix and are working on yet another update, Android 5.1.1 Lollipop. This is bad news for manufacturers trying to keep up, but good news as a whole, as well as good news for Nexus owners.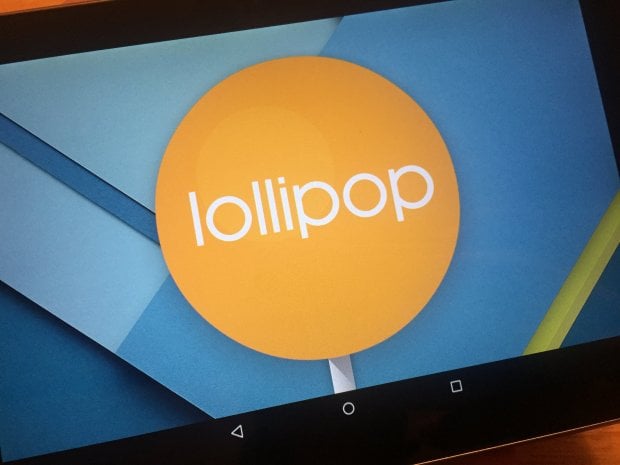 Android 5.1 Lollipop was a major update aimed at fixing a slew of bugs, and it did exactly that. It made the original Nexus 7 from 2012 usable again, fixed some battery life issues on most Nexus devices, improved the overall performance of Lollipop, and is slowly arriving on more and more devices. That said, another update appears to be coming.
Read: Android 5.1 vs Android 5.0 Lollipop: What's New
Over the past day or so we've started to see multiple reports that developers are noticing some changes to their Android SDK Manager and have been spotting signs on an incoming Android 5.1.1 Lollipop update. The SDK Manager that many Android developers use to manage apps and such are starting to see it appear, so a release date or what's new is still unknown.
As many Android users may know, Android 5.0 Lollipop had a major problem that we'll simply refer to as a "memory leak bug" where apps were freezing, crashing, rebooting, and misbehaving. This is a problem in the Lollipop release and is affecting all devices that have seen the update. Some aren't as bad as others, and many users have resorted to rebooting their devices every few days to clear out the memory on their devices to keep performance running smooth.
Initially many expected this to be fixed with Android 5.1 Lollipop, not to mention Google confirmed themselves that they've fixed the memory leak issue. However, it's still present in Android 5.1, so this incremental Android 5.1.1 Lollipop update could be mainly aimed at that, as well as a few other small improvements or tweaks to the operating system.
Another thing we expected to be different when Android 5.1 Lollipop arrived was a "silent" mode for the Nexus 6 and other smartphones, but that too, is missing. Instead Google's changed now notifications and alerts are managed, and introduced a new do not disturb type feature. And while it's great, it stops all noise completely, and that includes alarms. Android 5.1 changed this to not ignore alarms, but it isn't the ideal solution, so that could be another potential fix coming with Android 5.1.1 Lollipop.
For now there's nothing really to go on. Google's yet to confirm they're working on Android 5.1.1 Lollipop, or that it will be released, but of course they're always working on newer versions of the mobile operating system. This is a .1 incremental release, after all, which typically means we won't see much in terms of new features, and most likely only some important security enhancements and bug fixes behind the scenes. That all said, we can't be sure until it starts arriving for owners or Google makes an announcement. We'll be on the lookout for more details, and report back once we know what to expect from the Android 5.1.1 Lollipop update.

As an Amazon Associate I earn from qualifying purchases.