Android 5.1 Lollipop Release Confirmed
This afternoon Google has officially announced and confirmed Android 5.1 Lollipop. For months we've been hearing small reports and rumors about a new version of Android coming to fix many of the problems that have plagued the initial Android 5.0 Lollipop update that arrived in November, and that update will start rolling out today.
Back in February the first news of Android 5.1 Lollipop surfaced, and over the past few weeks we've continued to hear small reports about the bug fixing and performance improving update, when it could be coming, and more about Android One smartphones for emerging markets.
Read: Android 5.1 Lollipop Update: 5 Things You Need to Know
Following Apple's announcement of the new Apple Watch today, Google took a moment to post a very short and brief blog post confirming not only Android 5.1 Lollipop, but that it will start rolling out to users today. However, they didn't confirm much more than that.
Google first released Android 5.0 Lollipop in November, but that was quickly followed up with updates to the software, which were Android 5.0.1 and Android 5.0.2 Lollipop aimed and fixing bugs. However, many users have been plagued with stability problems, device crashes, freezing, reboots, app crashes and much much more. There's a major memory leak problem they've recently curbed, as well as improved battery life.
Many of the things mentioned above are expected to be in the Android 5.1 Lollipop update, which is officially rolling out today, and here's what Google had to say:
"Today we are rolling out Android 5.1 – an update to Lollipop that improves stability and performance and offers a few new features like support for multiple SIM cards, Device Protection and high definition (HD) voice on compatible phones."
The stability and performance issues have reportedly all been curbed, battery life improved, and they've tossed in some new features. The blog post was rather small, and light on details, but surely we'll be learning more in the coming days as the Android 5.1 Lollipop update starts arriving for the Nexus 4, Nexus 5, Nexus 6, both Nexus 7 devices, as well as the Nexus 9 and Nexus 10.
Google didn't specifically state which devices are getting Android 5.1 Lollipop today, but a recent post over on the T-Mobile support forums shows the Nexus 5 Android 5.1 update will be available today, and one can only assume Google will also start pushing it out to the Nexus 6, its latest flagship device.
What's New
Again, the announcement was just made moments ago, and surely there will be tons of changes not mentioned by Google's short blog post, but they did highlight a few noteworthy features. For one, Android Lollipop 5.1 now lets you use more than one SIM card on a device with multiple SIM slots. Switching between the two will be a breeze, which is a helpful feature for many devices outside the US with dual SIM slots.
With Device Protection, your lost or stolen device will remain locked until you sign in with your Google account – even if someone resets your device to factory settings. This feature will be available on most Android phones and tablets shipped with Android 5.1 in addition to Nexus 6 and Nexus 9.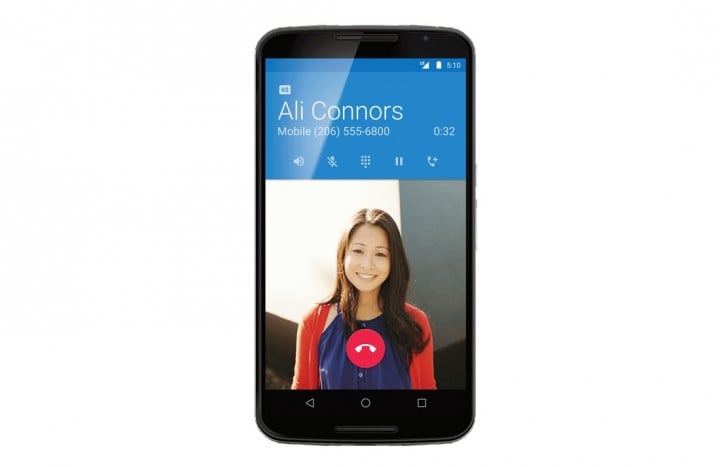 High Definition voice calling is now on your mobile phone. Get crystal clear calling with HD Voice between compatible Android 5.1 devices like the Nexus 6 on T-Mobile or Verizon. The update will also slightly change the phone app, make some small visual changes to the overall look and feel of Material Design, as well as tweak the quick settings menu in your pulldown bar.
For now we don't have all the details, but all Nexus smartphone and tablet owners can expect the Android 5.1 Lollipop update to start arriving today, and over the course of the next week. Google typically does slow and staggered rollouts, so if it doesn't arrive today, be patient as it will arrive soon enough.
This is a mandatory over the air software update. Users can head into settings > about phone (or tablet) > and tap check for updates to see if it's available today. Drop us a comment below if you've received the update to Android 5.1 Lollipop.