Android 6.0.1 Marshmallow Update: What's New
Now that Android 6.0.1 Marshmallow has been available for some time, many users are wondering what's new. Here we'll detail all of the changes. Most Android smartphone owners have finally received 6.0 Marshmallow, and are now looking ahead to Android Nougat. Here's what's new.
In 2015 Google announced and then released the update to Android 6.0.1 Marshmallow, but didn't share too many details about it. Simply stating that it would improve performance, stability, and added December security patches for improved security. However, we know the update added over 200 new emoji, changed the do-not-disturb controls and more.
Read: How to Install Android 6.0.1 Marshmallow Right Now
Whether this is your first Android smartphone or you're just looking to learn more, this is a good place to start. We go over absolutely everything you need to know about Android 6.0 Marshmallow. From what's new, to what changed and features owners will enjoy.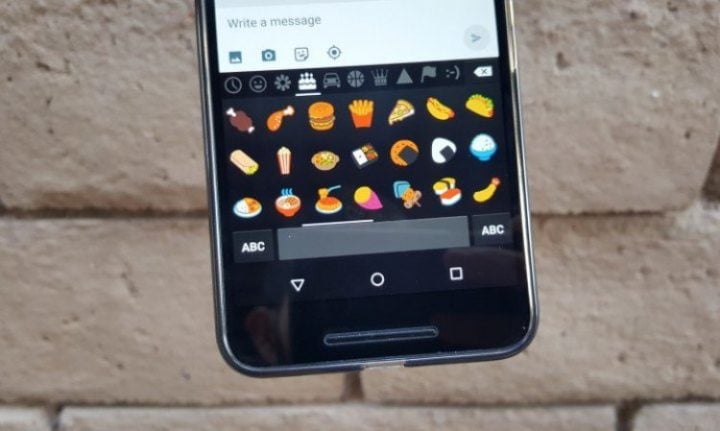 Android 6.0.1 Marshmallow is not a very big update. There are a few new features, some small changes, and some bugs that have been fixed. However, for the most part it's just a small bug-fixing maintenance update for Marshmallow. It was first released for the Nexus 5, Nexus 5X, Nexus 6, Nexus 6P, Nexus 7 (2013), Nexus 9 and the Nexus Player.
Below we'll be detailing everything that we know about so far in terms of what's new. All said and done, the Android 6.0.1 Marshmallow was an excellent release that all owners have enjoyed.
What's New in Android 6.0.1 Marshmallow
The update to Android 6.0.1 is a small 0.0.1 increase to the version of Android, which means there isn't too much going on here. That said, there are still changes or fixes users will want to know about, new features, and addition things that will be helpful for all Android smartphone and tablet owners. Here is the full changelog, and below are more details in an easier to understand fashion. Lets get started.
New Emoji
The biggest thing being talked about are the new emoji in Android 6.0.1 Marshmallow. Google's VP of Android confirmed it back in November and again in early December, and now more than 200 new emoji are built right into stock Android. No more third party downloads, keyboards, add-ons or anything.
Read: How to Use New Emoji in Android 6.0.1 Marshmallow
After Apple added around 150 in iOS 9.1 Google went ahead and took the extra step adding more than 200 to Android, giving users a vast selection to choose from. These are right in the stock Google Keyboard app. That said, it requires Android 6.0.1 and a system level update to get them. They are built into the font code.
Quick Launch Camera
A popular feature on almost all Android smartphones in 2015 was being able to quickly launch the camera. From double tapping home on the Galaxy S6, flicking a wrist with the Moto X, and other things.
The Nexus 5X and Nexus 6P both have a new feature where users can quickly double tap the power button, and instantly launch the Android camera. This works while the phone is off, even locked, or while in use. Launching the camera in under one second and being able to snap photos.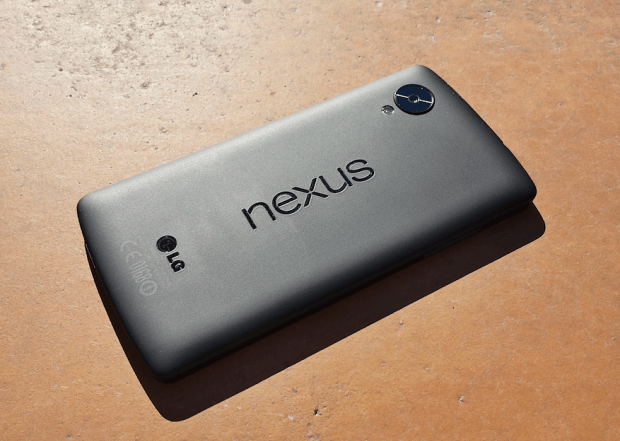 Now this is built right into stock Android and works for all devices on Google's Android 6.0.1 release. That includes the older Nexus 5, Nexus 6, and tablets like the Nexus 9 and Pixel C. Now with Android, snapping photos is easier and faster than ever.
Do Not Disturb & Volume Controls
Google unified system and Bluetooth volume. Meaning now when you're connected to a Bluetooth accessory like a speaker, wireless headphones, or a vehicle, users no longer have to turn up the volume on both devices. As in the phone, and your headphones. One volume slider or control works across both devices.
Then, with Android 5.0 Lollipop Google introduced a new "do not disturb" option to the volume controls. Allowing users to set parameters where no notifications can come through, at all. There was an option to select priority contacts that could still alert the user in this new silent mode, and even an option to set do not disturb "until the next alarm". As in no sounds come from the device, until the next alarm. Because no one wants to be late for work after they set their phone to do not disturb and the alarm didn't go off.
This was removed in Android 6.0, but returned in Android 6.0.1 Marshmallow. There's now a new option in the do not disturb volume controls to set it to turn off at a certain point, or at the next alarm.
Tablet UI
Another small change that doesn't appear to be for all tablets, but some, can also be seen in the image above. The tablet UI was slightly tweaked in Android 6.0.1 Marshmallow to move the back, home, and recent apps buttons to the sides. Basically easier to use. Rather than in the middle where it's hard to reach. This is on the Pixel C tablet made by Google, but wasn't added to the Nexus 7 or Nexus 9. Maybe this is only for the Pixel C, or for bigger 10-inch tablets only. We're not sure, but will be keeping an eye on this change for the future.
Failed MMS (Picture Message) Bug
In Android 6.0 Marshmallow a lot of users (mainly the older Nexus 5 and Nexus 6) were experiencing problems sending picture messages, or MMS. For whatever reason they'd fail, or received messages couldn't be downloaded. Google fixed this in Android 6.0.1 Marshmallow, although select few are still experiencing problems. Expect improvements in this front on Android 6.0.1 moving forward.
Lag in Copy & Paste Selection
Android 6.0 delivered a much needed change to how users select, copy, and even paste words or sentences in Android. Before it was a sliding bar that was clumsy and difficult. Now it jumps words by words while going forward, and by letter going backwards for precision.
However, once you double tap or long press to start doing a copy and paste, the floating toolbar above the words (to select copy, etc) lagged and often took over a second to popup. Leaving users waiting before they could copy some text. That small lag has been fixed. These are some of the performance improvements mentioned in the on-screen popup for the Android 6.0.1 Marshmallow update on devices.
Security Patches
With the release of Android 6.0 Marshmallow Google made a promise to issue an update once a month, roughly ever 4-5 weeks, to all Nexus smartphones and tablets to improve security. This patches the latest exploits, fixes problems, and makes all devices more secure. Many manufacturers continue to do the same for their devices.
The update to Android 6.0.1 Marshmallow also has the latest December security patches in place, so users won't have to wait and accept another small update later during the month.
Should You Update to Android 6.0.1 Marshmallow?
We've been getting a lot of questions about the update, but the quick answer is yes, yes you should accept the over the air update. It's a small bug fixing, performance enhancing, security improving update. If you never accepted it, we'd still recommend doing so.
There are a few little bugs here and there we've been hearing about, but nothing that would make us recommend users stick to Android 6.0 and pass on the update. At this point all devices that can get an update should be on this latest version. Stay tuned for more details.

As an Amazon Associate I earn from qualifying purchases.