Android 7.1 Nougat Release: 5 Things to Know
In August Google officially released the highly anticipated update to Android 7.0 Nougat. It's still very new and limited in availability, but another update is coming at the end of October. Google just announced Android 7.1 Nougat, a developer preview and the release date. Here's what Nexus users need to know.
Back when Google released Android 7.0 the search giant confirmed incremental updates would arrive at a much faster pace. In fact, they called it maintenance releases or "MR" and the first would be coming later this year. Now we can confirm Android 7.1 Nougat developer previews will be released in late October.
Read: Google Pixel Phones Release Date Details
On October 4th Google unveiled their new Pixel and Pixel XL phones. Launched running an all-new version of Android 7.1 Nougat with custom features on top of stock Android. Some of those new features will be coming to all other Android devices, others will only be on the Pixel. That and more is explained below.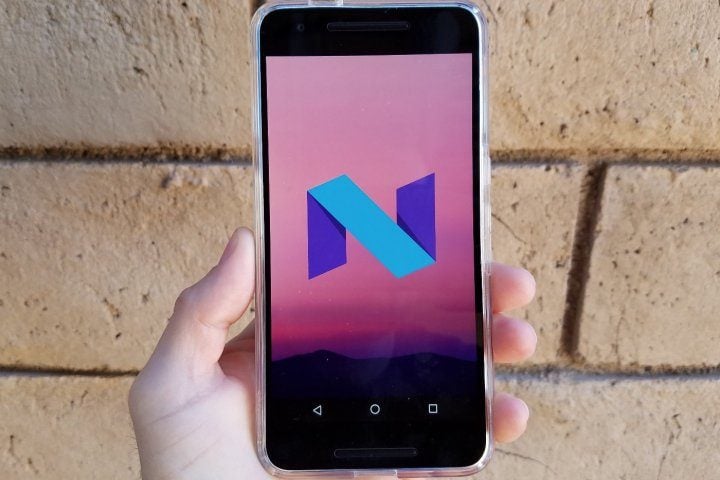 Apparently along with these two new flagship smartphones Google has essentially announced Android 7.1 Nougat. And while many of the software changes and features will be limited to the Pixel devices only, many of them will be available for other Nexus devices soon. AndroidPolice received a full changelog from Google last week, and today Google officially announced Android 7.1 Nougat.
Google confirmed Android 7.1 Nougat will deliver multiple key new features for all devices, while some special additions will be left out and remain exclusive to the Pixel.
Read: Android 7.0 vs Android 6.0 Marshmallow: What's New
For the first time in history Google's phones don't run stock Android. They aren't Nexus devices either, these are Pixels. There's a big difference, and one we'll be seeing more of moving forward.
Google's Pixel devices have a new Pixel Launcher, the Google Assistant, 24/7 tech-support built right into the phone, new navigation buttons, smart storage controls and other things. However, that isn't all. The company only highlighted a few of many new features users will enjoy. So what else is coming?
Night Light (Night Mode)
According to statements released by Google today the update to Android 7.1 Nougat is coming soon, and one feature many will enjoy is "Night Light". This was shown off in the Android N Beta but removed before it was officially released.
It will be similar to Apple's Night Shift, and the idea is making the screen easier on the eyes at night or dark environments. Night Light will turn the entire screen slightly yellow and red, getting rid of the bright blue light from smartphone displays. This has shown to keep users awake, cause eye-strain and more. Night Light will make Android devices easier on the eyes, starting with 7.1 Nougat thanks to a blue light filter.
Daydream VR Support
At Google IO the company revealed its plans for virtual reality. Similar to the Gear VR or Oculus Rift, Google has their own Daydream View VR headset. In order to take advantage of Daydream smartphones will need to be "Daydream Ready" and run Android 7.1 Nougat. Those on the regular Android 7.0 release won't support Google's virtual reality initiative.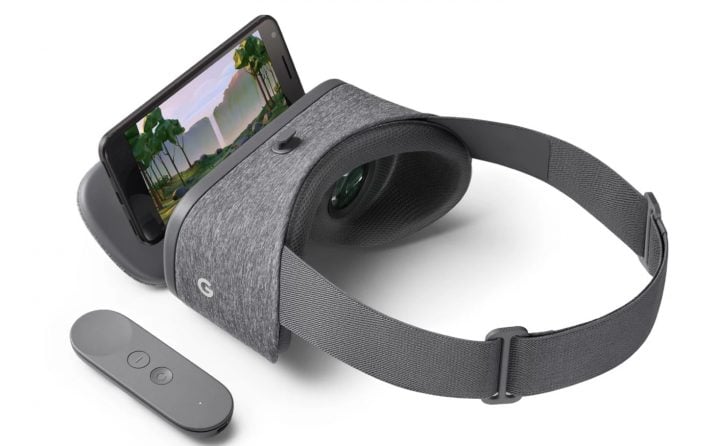 Apparently starting with Android 7.1 Nougat the platform will have full support for VR, which will work out of the box on Pixel Phones and be a future software update for all other Androids.
Fingerprint Scaner Gestures
A neat little software feature that wasn't mentioned during the Pixel announcement was fingerprint scanner gestures. One tap unlocks the phone, but a downward swipe pulls down the notification bar. We're assuming an upward swipe could be configured to open the app tray, launch the camera, or do an entire slew of things.
The Pixel phones run Android 7.1 and have some fingerprint gestures built-in, but this will be even better when Android 7.1 Nougat is released for all. Most likely many of these controls will work with the Nexus 5X or Nexus 6P, and eventually even some non Nexus/Pixel Android smartphones like the Galaxy S7.
Other Changes
Of course these are just a few of many many changes we can expect to see in Android 7.1 Nougat when it arrives. Google also mentioned improved touch and display performance, developer-focused enhancements, and bug fixes. The confirmation of Android 7.1 today mentioned a few other extremely exciting features. Some of those are app shortcuts right on the homescreen. This will work similar to Apple's 3D Touch, as shown in the image below on the left.
The changelog confirmed circular icon support for all of Android, enhanced live wallpapers, image keyboard features, and an improved storage manager. Just to name a few.
Google's popular new Assistant will not be coming to other Android devices, at least not yet. Google did mention it will be more widely released sometime in 2017. We are seeing a few hacks to get it working on the Nexus 6P though.
Android 7.1 Nougat Release Date
Google will release Android 7.1 Nougat in December for the Nexus 5X, Nexus 6P, Nexus 6, Nexus Player, Pixel C and even a version of Android 7.1 for the Pixel and Pixel XL. Along with select Android One devices.
However, ahead of the general public release Android 7.1 Nougat Developer Previews will be released in late October for the Nexus 5X, 6P and Pixel C. Then other Nexus devices within a month or so.
Users with any of the above mentioned devices can sign up for the Android 7.1 Nougat beta by clicking here, which will send an over-the-air update once the beta is released in the next two weeks. This is good news for Android users as a whole, although it's possible this will delay Android 7.0 updates for others like Samsung, Motorola or HTC. Most other manufacturers were aiming for a late December or early January release of Android 7.0 but now they'll need to integrate the latest changes announced today. Stay tuned for more details.