Android Apps May Solve Major Windows Phone Problem
Reports of Microsoft trying to close Windows Phone's enthusiasm gap by adding support for apps made with Google's Android operating system in mind are becoming more consistent.
The possibility of Microsoft adding Android app compatibility to Windows Phone surfaced again yesterday, after two reporters who've shared accurate information about Microsoft's future Windows Phone's plans in the past posted separate messages on Twitter.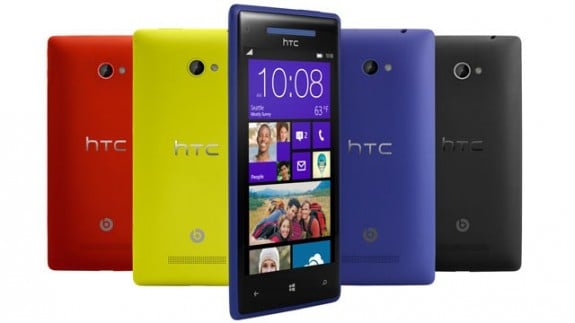 The Verge's Tom Warren was the first to post about Android apps coming to Windows Phone, though he only mentioned it in commenting on another rumor about Microsoft creating high-end Lumia smartphones running Android instead of Windows Phone. "I also think Nokia X is a long play that will become more clear once Windows Phone / RT gets Android apps," he said.
Yesterday Eldar Murtazin, a longtime follower of Nokia commented on those same rumors. Instead of just backing up what others have already said Murtazin went a bit further. According to Murtazin, "[Microsoft] MS adopted VM [Virtual Machine] for execution of Android apps on Windows Phone [Windows Phone]." He then declared that "all Lumia devices will support it."
Two tweets by themselves wouldn't be interesting, but Warren has insisted that Microsoft is adding some form of Android app compatibility to Windows Phone in the past too. Earlier this year The Verge published a report insisting that "sources familiar with Microsoft's plans" told it that Microsoft was "seriously considering" allowing Android apps to run on Windows and Windows Phone.
Read: Report – Microsoft Could Bring Android Apps to Windows & Windows Phone
Whether getting Android apps to run on Windows Phone is practical in the way that Murtazin describes remains unclear. Microsoft is certainly in a position to exploit Android's open-source code. The portion of Nokia that it purchased was responsible for the Nokia X brand of Android smartphones. It's also worth noting that Amazon has done something similar. The Amazon App Store allows developers to submit Android apps for just the Kindle Fire and Kindle Fire Phone, though it doesn't use virtual machines or anything since the Fire OS that its tablets and smartphone run on are just rebadged versions of Android.
Skepticism aside, Microsoft adding Android app compatibility would be huge for the company and users – provided that it does something to make those Android apps blend in with the rest of the first party apps created for Windows Phone natively.
In recent years Windows Phone has picked up dozens of key apps. That being said, the road to success hasn't gotten any easier. Mostly that's because the spotlight has moved from big name apps to small individual apps that usually see release on Apple's iPhone and Google's Android months before they arrive on Windows Phone. Unless Microsoft can find a way to quickly build sales of Windows Phones the vicious cycle of not having small essential apps will continue to plague Windows Phone. In turn, users won't purchase Windows Phones if they feel that they can have a ton of different apps on other platforms. Also, if users want Android apps, why wouldn't they just purchase an Android device?
Microsoft doesn't discuss its plans for Windows Phone publicly, and the company also refuses to comment on rumors and speculation. As such, we don't yet know if these reports are accurate. From the escalating rumors of Android app compatibility and a rumored merger with Microsoft's Windows RT tablet operating system, we can conclude that Microsoft is preparing to make significant changes in future versions of Windows Phone.
That's good because Android is only becoming more entrenched and even the iPhone – with all of its apps, games and accessories – is having a hard time keeping up.