Android Daydream: 3 Things to Know
Every few years a new trend in gadgetry threatens to change the ways we get information, enjoy other's creations and get work done. Virtual reality has been on the cusp of catching on for what seems like an eternity. This week, Google decided to get into VR in a very big way. The company confirmed Android Daydream, an interface and set of initiatives that it hopes will help popularize virtual reality and change the way we all get through our day.
Android Daydream will combine all of Google's advantages for one big swing at VR headsets and experiences. It'll come installed on devices running Google's Android N operating system this fall. That being said, the company is putting some rules in place to ensure that everyone has a great experience. Beyond software, Android Daydream depends on new accessories, a controller and a headset that any company will be able to make, provided that they follow Google's rules for doing so.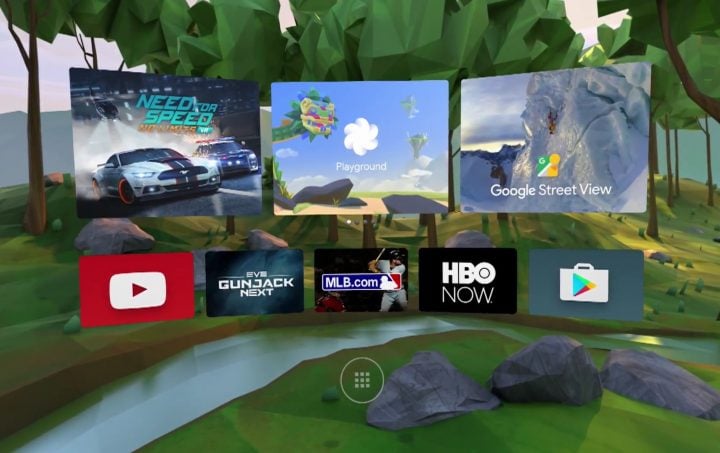 Here's what you need to know about Android Daydream, the new VR headset standard and more from Google and direct competitor to other Android headsets, like Samsung's Gear VR and Speck's Pocket VR.
Read: Samsung Galaxy Gear VR: What I Learned on the First Day
Android Daydream VR Viewers & Controller
It's worth starting this breakdown with a brief history lesson. Android Daydream is spiritually, a successor to Google Cardboard, really. By slipping their phone into a headset, Android smartphone owners are able to get a decent VR headset experience for much less than it would cost to purchase a dedicated gaming PC or console accessory that supports VR.
The concepts are the same, but the execution is what sets Android Daydream apart from Google Cardboard. Cardboard worked on virtually any Android device. With Daydream, Google is setting standards, standards that mean not every phone will have Daydream.
The core of the experience is the headset and controller. Google Cardboard had a flap for slipping your phone into and getting the phone out in front of you at just the right distance. Android Daydream partners will create sturdy headsets that do the same thing, but aren't disposable. Google calls these headsets VR Viewers. They will be available in the fall.
As for controlling what you see when wearing the Google Daydream VR Viewers, Google is working with its partners on a solution to that too. A tiny remote that's usable with just a single hand was shown at Google I/O.
Google isn't ready to talk about the price points that any of its hardware partners are aiming for with their VR Viewers and controllers. The company didn't announce its own dedicated VR Viewer or controller either. Instead, it showed off reference designs.
Android Daydream Phones
By setting standards and working directly with hardware partners, Google hopes to make the Android Daydream experience flawless. In particular the company is hoping to avoid issues that have made the VR experience for other devices uninteresting.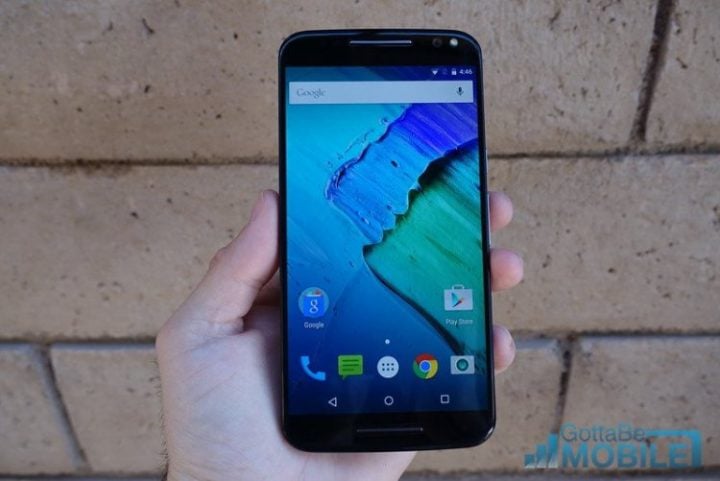 Hardware requirements for Android Daydream will allow Google to guarantee the visual refresh rates and power that users expect from a VR experience. To get accurate head-tracking and movement, these devices will need finely tuned sensors too.
Speakers onstage at Google I/O 16 made their intentions very clear. This approach is a big departure for Google, which usually tries to make software features available to as many Android users as possible.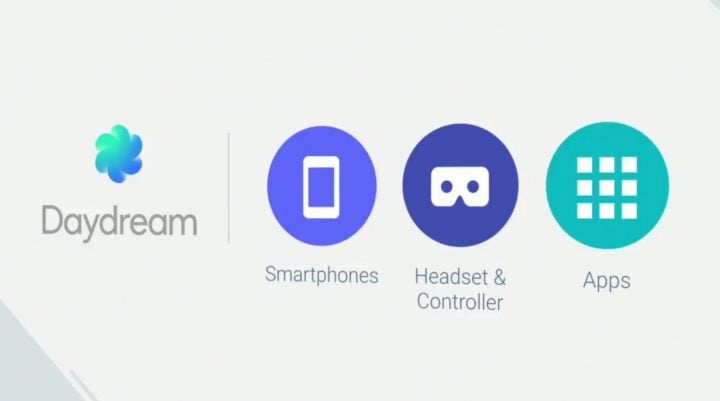 For users that are already planning to purchase a new Android smartphone, requiring specific hardware won't be a big deal.
Android Daydream Home & Apps
With hardware expectations set, Google's speakers moved onto to things that users will actually be able to do with Android Daydream. The experiences that Google teased were the most exciting parts of the show.
Android Daydream includes a dedicated Android home screen that's completely tailored to VR. App shortcuts and information float in front of the user's face. As the user moves their head, they get a peek of their surroundings, which sit just behind the app shortcuts.
Electronic Arts and Ubisoft, two of gaming's biggest and most-successful publishers, are bringing games to Android Daydream enabled devices. Electronic Arts has a version of Need for Speed on the way. These games will use a mix of sensor input and the controllers, just like Sony's PS VR accessory for the PS4.
Google is betting on just games though. While games are certainly a highlight, video entertainment could prove even more popular than gaming for VR headsets. Android Daydream will have plenty of video entertainment ready this fall. Netflix, Hulu and HBO GO are all confirmed for the new platform. Google says that it's also redesigned YouTube for Android to work with Android Daydream. There was a lot of talk of watching movies and television shows in digital theaters on-stage at Google I/O.
Other apps are getting Android Daydream specific experiences, Google says. One of the highlights is Google Streetview, which will let users visit locations and move around those locations like they're actually there in person.
Google has set a "late summer" release date for Android N, with devices supporting the new platform coming around then too. The company is educating developers on how to build Android Daydream apps all week at Google I/O.

As an Amazon Associate I earn from qualifying purchases.